G4: 1862 Thomas E. Shiels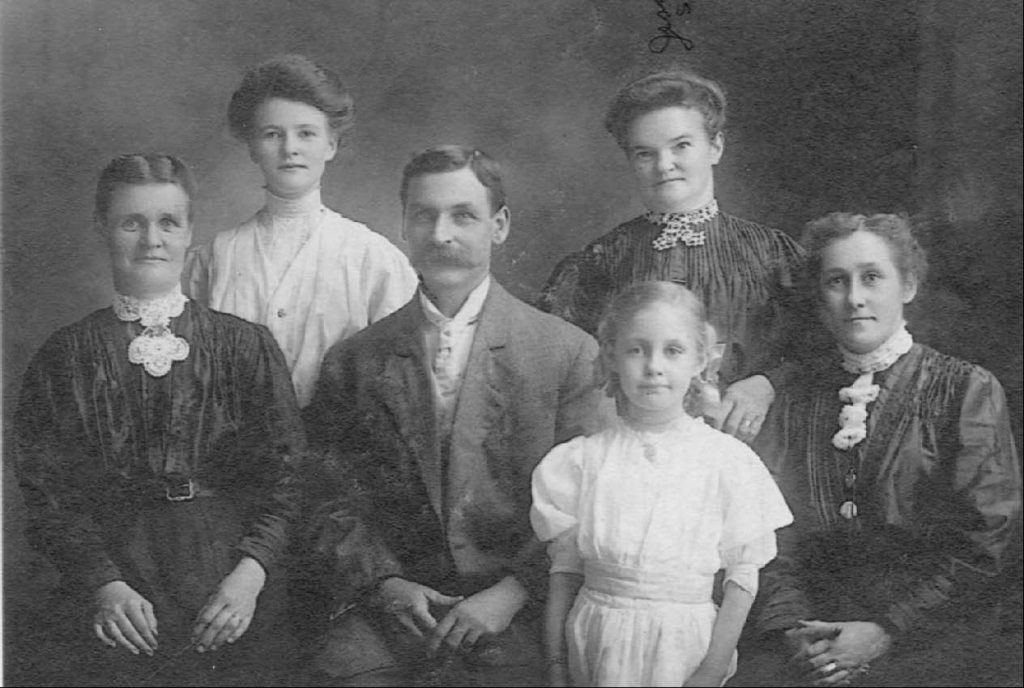 Thomas Shiels was born May 24, 1862. He was the third child of George and Susannah (Wortley) Shiels. He lived at home with his parents until 1885. Thomas was a man of many talents. He and his brothers apparently built the large frame house on his parents farm in the early 1880's.
In 1880, there were four men named Thomas Shiels in the area. Thomas was apparently courting his cousin Jessie Anderson who lived in Turnberry Twp. Thomas' mail including letters from Jessie, could easily fall into the hands of his cousins or his uncle with the same name. To avoid confusion, Thomas decided to use the middle initial "E" and was known as Thomas E Shiels thereafter, although the initial had no meaning.
In 1885, Thomas and his cousin Jessie moved to Detroit, Michigan and were married there on July 15, 1885. Thomas found work with an architect and built a home where he and Jessie lived out their lives. He established himself as an architect and built some large buildings including a large elementary school which is still in use. He also designed an office and oven for a brick manufacturer. Thomas and Jessie's large home was a haven for members of the Shiels family whenever any went to Detroit.
Thomas managed a large building which contained a movie theatre, a furniture store and offices later in life. He always had a good car including a Chalmers-Detroit and a Rickenbacker. Jessie (Anderson) Shiels died Oct 27, 1927 and is buried at Detroit.
Following Jessie's death, Thomas E married Frances Mary Combs on June 7, 1928. Frances' first husband was Thomas's brother George Shiels Jr. After George had died, Frances married Andrew Joynt and had two daughters, Bernice and Jeanette.
When Andrew died, Frances was left to raise the two girls. Thomas died Sept 23, 1936. He is buried at Detroit beside his first wife, Jessie.
Ethel (Shiels) Thompson 1887-1982 (G3)
Ethel Dorothy Shiels was born Oct 10, 1887. She was the only child of Thomas and Jessie Shiels.
To see details on Ethel and her descendants, click on this link.