G5: 1903 James Charles Shiels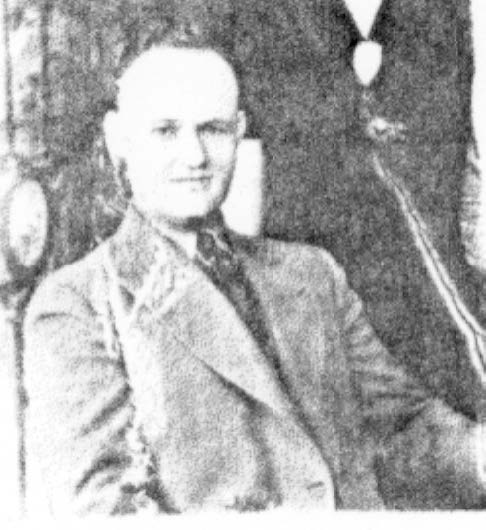 James Charles Shiels was born February 11, 1903 in Keppel, Ontario (near Brussels). He was the only child of William & Mary (McKenzie) Shiels. He moved with his parents to Burnaby, British Columbia and finished his schooling there. As a young man, he acquired work in the sawmills as an apprentice millwright.
He met and married Margaret Coe in 1923. Margaret was the daughter of a local merchant in Vancouver. They lived in Burnaby during which time their daughter, Isabel, was born on August 31, 1924. A son, Donald James (Bud), was also born there on May 5, 1926. They moved for a time to Port Alberni where James received work at the local sawmill. James was introduced to the art of violin making and repair through a friend. At this time, the Great Depression was becoming a reality and work became scarce for everyone, particularly in the sawmill industry.
James and his family moved to Sidney, on Vancouver Island, and then on to Cranbrook, BC where a son, William George, was born on May 30, 1930. Shortly thereafter, James obtained employment with the Consolidated Mining and Smelting Company and worked underground in the Sullivan lead zinc mine at Kimberley, BC. The family moved to the little town of Marysville ,just south of Kimberley in 1931.
Acquiring a house for the family, James & Margaret, or "Minne" as she became known to everyone, became greatly involved in community work and helping others in need. James or "Jim" now found time to take up his old interest in violin making and repair. He made a number of beautiful instruments, complete with his own formulas for varnishes that enhanced the tonal qualities of his instruments said to be beyond compare. That he was proficient at his art was made evident when the most famous violinists of the time, Fritz Chrysler, in the United States, heard of his expertise and commissioned Jim to repair one of his priceless Stradivarius violins.
About 1940, Jim resigned his underground work at the mine and started his own sawmill operation in the St. Marys Lake area with his son Donald. At that time, Donald was a promising young golfer and was seriously considering entering the professional tournament circuits. On August 5, 1943, daughter Isabel married John Kaye of Cranbrook at Regina, Saskatchewan while he was a member of the RCAF in pilot training.
During the war years, James and Minne lived in Cranbrook, Creston, and Keremeos until they moved to Quesnel where Jim continued his work in the lumber and forest industry. Their son, Donald married Nelline Schug on November 8, 1948 and their youngest son, William married Veronica Gassoff in Barkerville, BC on July 3, 1949.
In later years, Jim's work often took him northward as far as the Yukon Territory and it was it Atlin, Yukon that James became very ill and had to be returned to Quesnel for proper medical attention and family care. Members of the family were notified of the seriousness of his illness. With all of his family present, Jim suffered heart failure and expired on June 4, 1960. He was buried in the Quesnel Cemetery.