G6: 1924 Isabel Arletta (Shiels) Kaye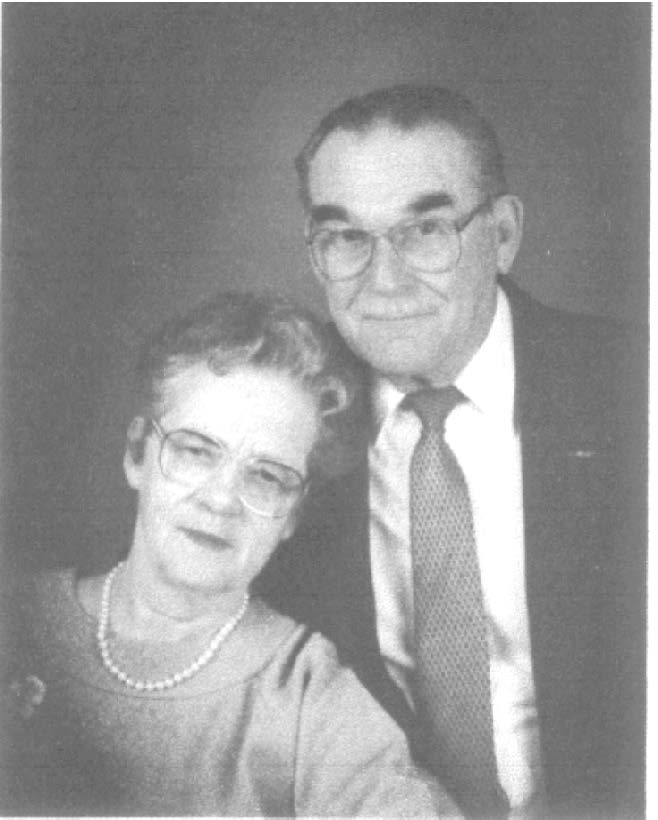 Isabel Arletta Shiels was born August 31, 1924 at Vancouver, BC. She was the first child of James and Minne (Coe) Shiels. She married John Kaye on August 5, 1943 at Regina, Saskatchewan while John was in training with the Royal Canadian Air Force. Four months after they were married, John was posted overseas and flew in the 408 Goose Squadron Bomber Command until 1945. Isabel returned to live at Cranbrook where first born daughter, Judith Maureen was born August 10, 1944. On his return to Canada, John and Isabel lived in Cranbrook while John tried a number of vocations from railroading, driving freightliners to commercial pilot in his transition to civilian life. At the same time, he was becoming acquainted with his daughter, Judy.
Finally, in 1950 he won a competition for a position as a Customs and Excise Officer at the border port of Kingsgate, BC. During this period, three more daughters were added to the family. Bexie Elizabeth was born on February 20, 1955 at Cranbrook; Patricia Jean was born on August 16, 1959 at Creston and Shelley Anne was born March 9, 1961 at Cranbrook. Isabel and John were active members of the community. As an example, they were instrumental in bringing electricity to the small town of Yahk, where their children went to school, by forming a Parent-Teacher Association to lend political clout to the project.
In July 1962, John successfully competed to be awarded the position of Collector of Custom and Excise at the inland Customs Office of Prince George, BC. Judy was interested in a young man in Cranbrook where she worked at a pharmacy and elected not to go with the family to Prince George. This was at a time when Prince George was a boom town of development with three pulp mills under construction. Most of the machinery and equipment for the mills and related sawmills were imported from all over the world.
Isabel and John enjoyed the bustling activity of such a large, growing city and acquired their first home. They were also able to visit Isabel's mother, Minne, and her brother William's family at Quesnel, about 60 miles to the south.
John was often required to attend management training and meetings in Vancouver and conduct audits at southern offices on his way up the career ladder. It was on his return from such a mission in warm, sunny Vancouver that he landed in Prince George during a stormy winter blizzard at 45 below zero. Isabel and John began to think of warmer climes for their retirement years which were not that far away at this time. When the position for the Area-Manager of Customs Operations with head offices at Kingsgate in the beautiful, balmy East and West Kootenays came open for competition, there was no hesitation in filling out the application forms and submitting their resume for the job.
In June 1976, John and Isabel returned to the Kootenays with daughters, Patricia and Shelley. They lived for nearly six months in a family unit of a Creston motel. While John commuted to his office at Kingsgate, and regularly visited the many border operations under his command, Isabel went house hunting. She eventually found and closed the deal on the house of their dreams at Creston, BC in the Valley of the Swans and the fruit orchards. At the same time, Isabel took on the care of John's aging parents, David and Rita Kay who then lived at Cranbrook. An addition was made to the dream house to accommodate David and Rita so that Isabel didn't have to commute between Creston and Cranbrook and so that they could be cared for in the family at Creston. From this point, Patricia and Shelley completed their schooling. Rita died May 1, 1980 and David died November 26, 1988. Both are buried in the Old Cemetery at Cranbrook.
Isabel and John retired on January 11,1986 and took up genealogy as a hobby. They celebrated their 50th wedding anniversary on Aug 3, 1993 and continue to live in their dream home at Creston, BC and enjoy the balmy winters and bountiful summers in "Lotusland". Their favourite pastime is visiting with their grandchildren.
Judith Maureen (Kaye) Jeffrey 1944- (G5)
Judith Maureen Kaye was born August 10, 1944. She was the first child of John & Isabel (Shiels) Kaye. Judy married Donald Frances Jeffrey on August 20, 1966 at Cranbrook, B. C.. Donald was engaged in the garage business for a short time until he became employed with BC Telephone Company. After various postings starting at Cranbrook, then to Ft. St. John, Smithers, and after unit managerial positions at Kamloops and Vancouver, they now reside at Cranbrook, BC. They have 4 children; David Keith born February 22, 1969; Donna Lynn born May 2, 1970; Marci Anne born June 6, 1971 and Allan Donald born December 7, 1974 at Ft. St. John, B. C.
Bexie Elizabeth (Kaye) Ross 1955- (G5)
Bexie Elizabeth Kaye was born February 20, 1955. She was the second child of John & Isabel (Shiels) Kaye. Bexie married Murray Ross on August 22, 1980 in Fort St. John. Murray worked for Baltic Drilling in the oil fields. By this marriage, Bexie acquired a step-daughter, Nichole, born in 1975. Bexie accepted employment with the Bank of Nova Scotia. She was later temporarily transferred to their Fernie, BC branch for additional training in 1990. On completion of this period, she returned to the Fort St. John's branch as a Loans Officer.
Patricia Jean (Kaye) Heaven 1959- (G5)
Patricia Jean Kaye was born August 16, 1959. She was the third child of John & Isabel (Shiels) Kaye. Patricia joined the RCAF in 1978 and went on to become a NCO in charge of various Air Traffic Control units. As a child, her ambition was to grow up and turn on the landing lights at the Prince George airport. On July 19, 1980 she married Daniel George Heaven, another NCO Air Traffic Control member. Their postings include Moose Jaw, Sask, Prince Edward Island, Trenton, Ontario and recently at Goose Bay, Labrador. They have 3 children; Miranda Jean born November 17, 1984; Angela Yvonne born February 15, 1986 and Danna Marie born January 8, 1989.
Shelley Anne (Kaye) Moberg 1961- (G5)
Shelley Anne Kaye was born March 9, 1961. She was the fourth child of John & Isabel (Shiels) Kaye. Shelley married Allan Moberg, a Customs Officer, on June 5, 1983 and has been stationed with her husband at Kingsgate. They have also served at Pleasant Camp on the border between Alaska, BC and Yukon Territory. They are now stationed at Victoria, BC where Allan regularly boards ocean going vessels in Canadian waters from helicopters as part of his more exciting duties, especially in heavy weather.
Shelley is a receptionist for a Real Estate firm in Victoria. They have 2 children; Sarah Anne born February 17, 1985 and Michelle Katherine born July 3, 1986 at Creston, BC.
Shelley also acquired two step-daughters in this marriage, Amy Marie, born Jul 6, 1976 and Laura Jeneen, born Oct 13, 1978.