G5: 1886 William Shiels
William Shiels was born in 1886 and was the first child of John and Christine (Bryden) Shiels.
John ran a dairy farm while he lived in Scotland. William helped his dad deliver milk and while at that task, he met his mate for life, Janet Pollock. William emigrated to Canada in 1902 at the age of 16.
He got work on a farm near Arcola, Saskatchewan as a farm hand. Two years later John, Christine and Nellie also emigrated to Canada and John started a homestead north of Kisbey, Saskatchewan. The farm was 18 miles from Kisbey in the Moose Mountains.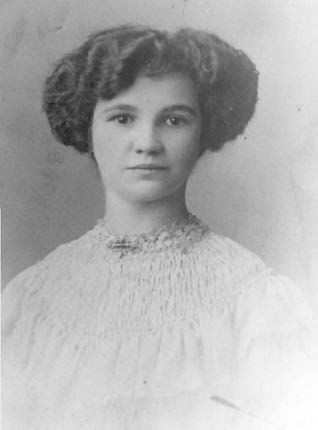 Although William was not married, he continued to work where he could and did not move home with his parents. William continued to correspond with his sweetheart in Scotland and Janet came to Canada in 1912. Janet's brother, Alex Pollock lived in Winnipeg and William went to Winnipeg to meet her and get married. William and Janet moved to a farm that William had bought 3 miles from his parents. They started living in a log house and then Janet's brother, Alex Pollock, came up and built a new house for them. William and Janet had two daughters, Kathleen and Christene.
William and Janet farmed near Kisbey until the great depression and moved to Winnipeg, Manitoba in 1926. Janet's brother Alex owned an apartment block and asked William and Janet to run it for him. In 1951, William died while visiting his sister Nellie and was buried in Kisbey. Janet died in 1971 and was also buried in Kisbey.