Dan Shiels was born in 1951 and was the third child born to George Edwin Shiels and Mary Elizabeth (Betty) Jones. He was a tenth generation descendant of Micheal Shiels. 
The following is Dan's lineage.
G1: Micheal Shiels 1671 & Bessie Brown
G2: Daniel Shiels 1719 & Jessie Scott
G3: James Shiels 1750 & Janet Younger
G4: Robert Shiels 1769-1845 & Annie Dickson
G5: Thomas Shiels 1795-1839 & Barbara Jean Cranston
G6: John Shiels 1826-1908 & Janet McNair
G7: Thomas Shiels 1857-1928 & Rachel Ann Brigham
G8: John George Shiels 1885-1975 & Pearl Alberta Gerry
G9: George Edwin Shiels 1922-1979 & Mary Elizabeth (Betty) Jones
G10: Daniel Philip Shiels 1951 & Judith Louise Vandaele

G11: Jennifer Dawn Shiels 1974
G11: Tracy Nicole Shiels 1975 & Greg Ballendine
G10: Daniel Philip Shiels 1951 & Judith Louise Vandaele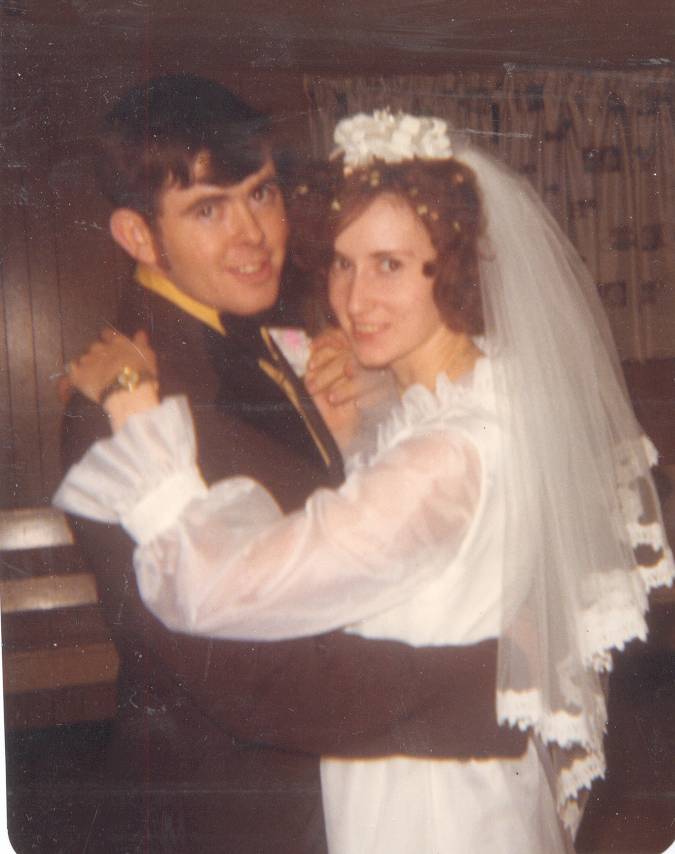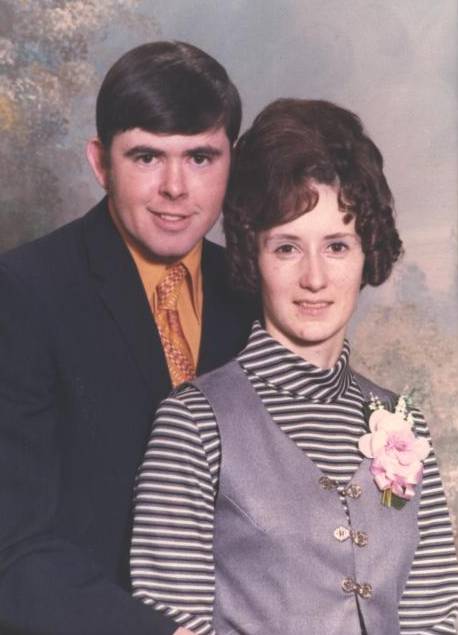 Dan Shiels was born near Bernice, north of Napinka, Manitoba on September 5,1951. He was the third child of George and Betty (Jones) Shiels. He grew up on a farm with his parents and took his first job for Harold Bugg of Napinka for $0.10 a day herding cows. He later progressed to $40 per month working on a farm for Gerald Brigden during later summer holidays. He worked on the Elliott brother's farm on weekends during his last year of high school and he graduated from Melita Collegiate in June 1969. 
In September 1969, Dan moved to Calgary, Alberta where he worked for Butler Construction. When that company folded, Dan got a job selling encyclopedias for a month before going to work for his uncle, Oscar Lindbloom at Wilson Arches.
In November 1970 Dan returned to Winnipeg and started working for Manitoba Hydro as an electrical trainee. He moved around the province and while working in Winnipeg, he met his wife Judy Vandaele, originally from Medora, Manitoba. Judy worked as a ward clerk in the intensive care unit at Misericordia Hospital in Winnipeg.
Dan and Judy became engaged on December 24, 1972 and were married February 17, 1973. Three days after their wedding they moved to Gillam, Manitoba where Dan was to start a new job as a station operator for Manitoba Hydro. Judy became employed by the Bank of Commerce there.
They had two children while living in Gillam; Jennifer on April 29, 1974 and Tracy on September 18, 1975. Dan became a Journeyman Electrical Technician with Manitoba Hydro in 1975. In the spring of 1977 they moved to Sundance, Manitoba, 35 miles north of Gillam, where Dan worked on the high voltage D.C. Station nearby as a senior Electrical Supervisor in charge of construction.
In April 1978 they moved to Winnipeg and Dan worked at the D.C. Station near Rosser, Manitoba. In June 1978, Dan and Judy bought a house in the Charleswood area of Winnipeg and Dan's dad, George came into the city to remodel the house. George and Judy worked all day and Dan would help in the evening. George stayed for a month and built all new cupboards in the kitchen. They also put down new flooring and all new trim.
In January 1980, Dan started a new job with Manitoba Hydro as a Technical Assistant in the engineering office. Judy became employed at Woolco Department store in the cash office and later became a teller in the Royal Bank.
With the move to office work, Dan decided to obtain his Journeyman Electrician license for the Province of Manitoba and his Electrical Contract­or's license for the City of Winnipeg. Dan started a part‑t­ime business in electrical wiring that he did on weekends and after working hours.
In October 1990, Dan started a new job as a Commissioning Supervisor. This job included writing test procedures for all new and revised electrical equipment on the Manitoba Hydro system. When the on site testing was ready, Dan goes to the job site to supervise all aspects of the testing. This job has taken him to many parts of the province and the northern United States. He worked on a large job with the U.S.A. and had many trips to Minneapolis. This job included Coordinating testing between Manitoba Hydro, Northern States Power from Minneapolis, Minnesota Power from Duluth and Minkota Power from Grand Forks. Judy has since left work and is a full time homemaker and volunteer. In 1997, another move was underway with a temporary coordinating job on the new System Control Project. When this job was complete, Dan took a job in the Control Centre coordinating all Generators on the Manitoba Hydro System. In December 2007, Dan retired with 37 years of service with Manitoba Hydro.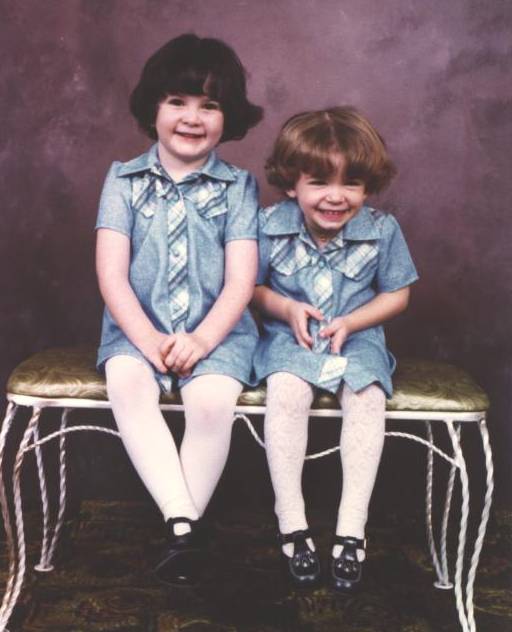 Dan and Judy became interested in the Shiels family history in the spring of 1980 but really started working on it and researching the family tree in June of 1981. They have been very lucky and have made a quite a bit of progress spending their free time on the project. They hosted a family reunion in Winnipeg in 1982 and again in 1986.
Judy & the girls got involved with Girl Guides with the move to Winnipeg. Judy has been involved in Girl Guides for a number of years, first as a unit guide leader, then as District Commis­sioner for her area and was the Coordinator for the only Girl Guide Camp in the Province. The Camp is located 2 hours east of Winnipeg and provides an outdoor camping experience for over 500 girls each summer. Judy's volunteer position was a year round job with the administration of the camp throughout the year along with the supervision of a staff of 32 during the summer months. This kept Judy very busy. She has been to Ontario with Girl Guides for Camp Maintenance training and knows a great deal about the physical aspects of the camp. Judy is also very active with other areas of Guiding. She is the treasurer for her area and a Camp advisor in the Area where she lives. Judy also sat on the Manitoba Camp committee and spent 3 years as the Standards chair for the Manitoba Camping Association. In addition to her volunteer work, Judy has babysat in her home for many years. She has helped many children grow up and has some very fond memories.
Dan was involved in Boy Scouts from 1982‑1986 as a leader and the Group Committee Chairman. When he retired from Boy Scouts, he joined the Community Centre and two years later, became the President of Varsity View Community Centre. As this was one of the largest Centres in Winnipeg, all the spare time was used on Community Centre events over the next three years and little was done on the family history. While Dan was President, the whole family was involved in the club. We built a new Arena and worked very closely with the contractor. This was a 1.2 million dollar project, so we were quite busy. The new arena was opened in 1989 and we now have a trophy presented annually in our name. We also ran Video dances for the teenagers where they could come and dance or simply watch the videos on the screen. Judy was the disc jockey, Jennifer worked the canteen, Dan was the bouncer and Tracy and her friends had a great time. It was a lot of work but it was also time well spent for the community. In April 1991, Dan became Past President and took on the job of District President for the 18 Community Centres in the area. A year later he became involved on a City wide basis with the Community Centres. During this time Dan was also involved in Jennifer and Tracy's Safe Grad from high school as the fundraising chair. In April 1993, Dan took a different turn, he retired from all his volunteer jobs. and spends his spare time at work or on his computer.
Dan retired from Manitoba Hydro at the end of 2007 after a 37 year career. On December 31st Dan & Judy left for Europe for 36 wonderful days. They landed in London on New Year's Day and thought they were in heaven until the new Garmin (GPS) had jet lag and thought it was still in Winnipeg. It eventually caught up and they were away in their rental car, on the wrong side of the road, to Wales. The next leg of trip took them to Badsey near Birmingham and then on to Paris for the weekend. We got to see all the sights including the famous tunnel where Princess Diana was killed. After a fun weekend, we hit the train station and we went on to Switzerland. Boy did we love that country. We spent a few days at Our Chalet, the Girl Guide World Centre in Adelboden. The Chalet is at the top of a hill and the town is at the top of another hill across the valley. Do you remember the old stories that our parents told us about walking to school uphill both ways when they were young? We finally learned where that statement came from!
We took the Glacial Express train across the Alps to St Moritz and the scenery was unbelievable! We went on to Venice for two days and had a great time. We had a wonderful tour of the Maurano Glass factory, visited St Marco Square for souvenirs and feeding the pigeons, and we walked, walking over hundreds of bridges. The best of all was the Gondola ride!! Before we knew it, we were on the train to Rome. We visited the Vatican City and Judy still gets goose bumps when she thinks about St Peter's.  It is really something you have to see to appreciate.
After Italy, we flew to Brussels and rented a car to go to Brugge, Belgium. Judy's grandparents came from this area and it was really special to see this first hand.
We left Belgium after 5 days and decided that we would have to return some day. We flew to London and on to Edinburgh, Scotland. We reserved a room at a bed & Breakfast in Lanark and had a great time over the next 10 days. Shiels family came from this area and it was great to visit this area again. We left Scotland and returned home on February 4.
We were only home for 6 days before we left for Florida and our cruise through the Panama Canal. It was our 35th wedding Anniversary on February 17 and we had booked this trip long before I decided to retire. We had a fantastic time and visited Columbia, Haiti, Curacao, Aruba and of course Panama. The cruise was really special and we got some great pictures. We met some fantastic people and will always remember this special anniversary. When we returned to Florida, we rented a house for 6 days and knew that we wanted to return again in 2009. 
Upon return to Winnipeg, Dan started his second career as a consultant with Manitoba Hydro International. This was supposed to be a part time job and it started that way. In the first couple of years, Dan & Judy travelled to Mozambique in southern Africa and East Timor off the coast of Indonesia. In 2010, Dan took on a full time position as Project Manager for a large project in Saudi Arabia. Dan & Judy made a number of trips to Saudi that year and moved there full time in January 2011. The project grew at a rapid rate and at the peak, Dan had 35 staff  reporting to him working with a utility that is nearly 15 times the size of Manitoba Hydro.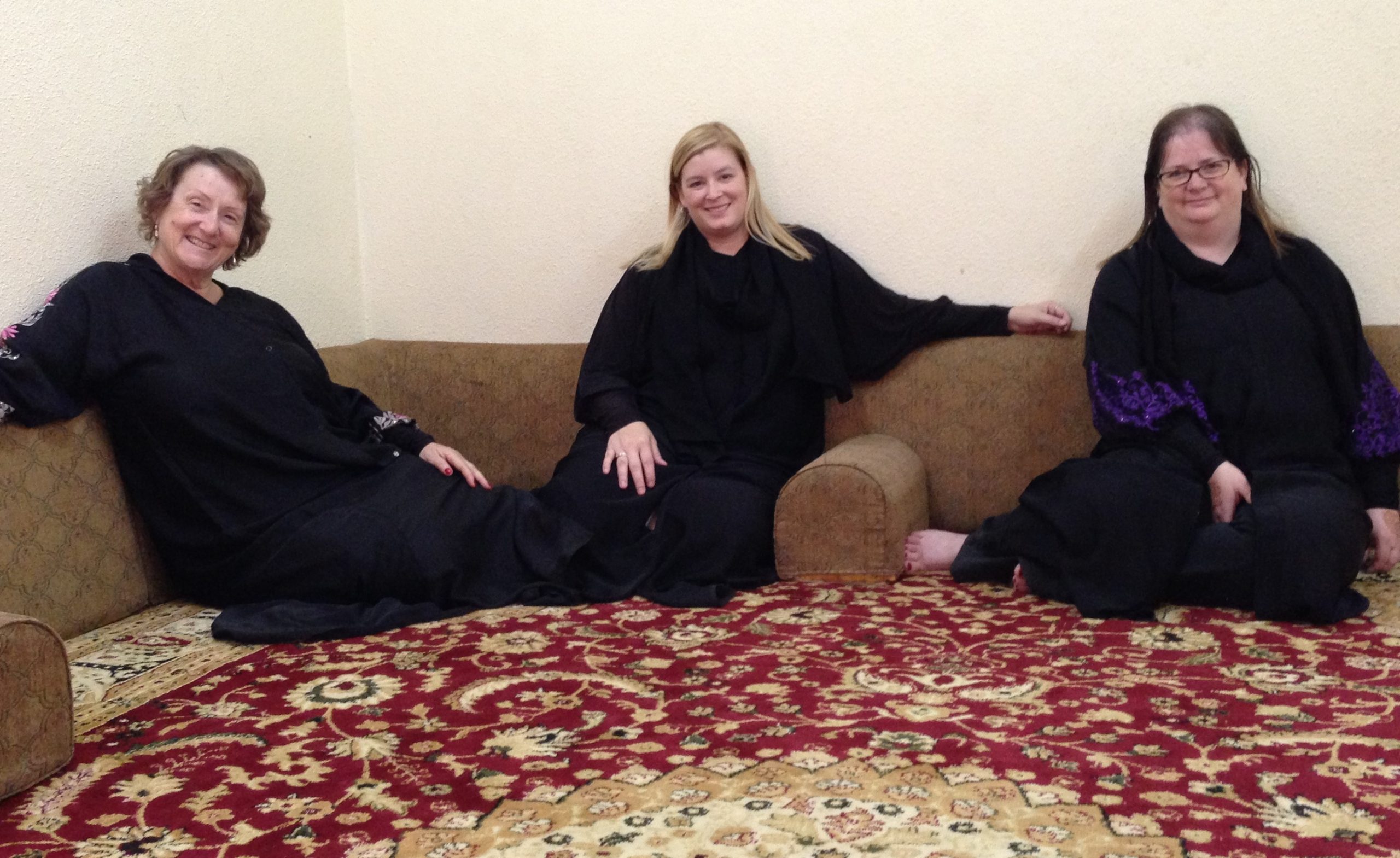 Saudi was a terrific experience and it was great to mix with people from all over the world. Dan & Judy lived in a compound and got to be friends with families from England, Russia, Japan, Australia, Germany and many others. Dan was the General Manager for MHI and became good friends with many Saudis. He was also active in the Canadian Embassy and worked closely with the Ambassador and his staff on many issues. While they lived in Saudi, there were many opportunities to travel. There are a number of countries very close so it was easy to go to Dubai or Bahrain for the weekend. Visiting Egypt and riding camels across the Sahara Desert with the pyramids in the background was one of many highlights. Sitting on the steps of the Taj Mahal for our 40th wedding anniversary was another. 
After moving back to Canada, Dan continued to work for Manitoba Hydro International for another two years. In 2018, Dan & Judy took another major step in life when they bought a mobile home in Pharr Texas and sold their home of 40 years in Winnipeg. They now spend the winter months (Oct-Apr) in Texas and the summer months (Apr-Oct) at Rubber Ducky Resort & Campground near Warren, Manitoba.
In the fall of 2019, Dan had a mild heart attack 3 days after arriving in Texas. The medical service was excellent and Dan had two stints inserted. In the fall of 2020, it was Judy's turn when she was diagnosed with PRV. This is a cancer of the Bone Marrow where the regulation of red and white blood cells and platelets are not regulated properly. Judy is now on Chemo pills daily and her blood is regulated properly.  It is simply amazing how medical services have improved over the years.
G11: Jennifer Dawn Shiels 1974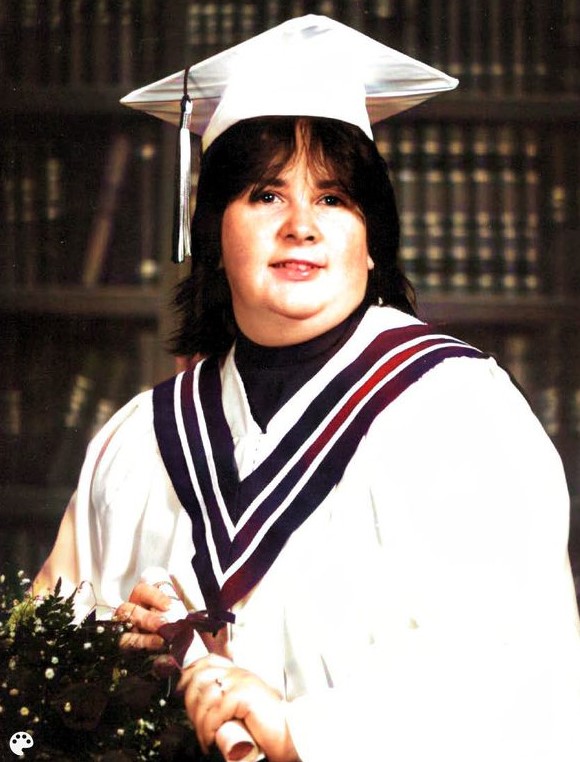 Jennifer was born on April 29, 1974 at the Gillam Hospital. Gillam is a small isolated town about 500 miles north of Winnipeg. She was the first child of Dan & Judy (Vandaele) Shiels. When Jenn was 3 years old, she had her tonsils and adenoids removed in Winnipeg. The Doctor told her that it wouldn't hurt but the first words she said to the Doctor the next day was "You hurt me!"
Jenn lived in Gillam and Sundance before moving to Winnipeg in 1978. Jenn was very active in Girl Guides when she was growing up and was a member of Brownies, Guides, Pathfinders and Rangers. As an adult, Jenn has continued in Guiding and has been a Sparks, Brownie and Guide leader. In the spring of 2000, Jenn and her mother attended the Butterfly Session at the Girl Guide World Centre in Mexico.
Jenn graduated from Shaftesbury High School and attended the University of Winnipeg in the Human Ecology Department working on a Development Studies Degree. She loves to work with children and took a job as a nanny for a year before joining Gramma Marie's Infant Day Care in March 1998.
Jenn went back to school in 2001 and took the Office Skills and Technology course.  Jenn is very good on the computer and has spent many hours typing for our family history. Jenn is also very active on the Internet. Jenn has worked for Gardewine Transport for a number of years.
G11: Tracy Nicole Shiels 1975 & Greg Ballendine
Tracy was born on September 18, 1975 in Winnipeg. She was the second child of Dan & Judy (Vandaele) Shiels. She was six weeks premature and remained in the hospital for four weeks before returning to Gillam. Tracy has always been very active. She loved to dance and started singing at an early age.
Tracy was involved in the Church choir for 2 years and then auditioned for the Assiniboine South Youth Choir, a school divisional choir in Winnipeg. She was actively involved for 3 years while in grade 7, 8 and 9 and only left when she was too old.
Tracy always had a large group of friends when she was growing up and they all loved to dance. They were all active in the "Rock Videos" at the Community Centre and all the school dances.
Tracy also graduated from Shaftesbury High School and attended the University of Winnipeg for two years before starting to work at Keyman Engravables at Grant Park. She worked there for a year before taking a job as a nanny. Tracy went back to school at Success Business College in a Travel Agent course and she graduating with honors. She worked at Uniglobe Travel Agency for 6 months, then joined World Plus as a ticketing agent and finally joined Continental Travel Group as the Support Services Supervisor.
Tracy met Greg Ballendine in 2017 and they bought a home together in Dugald, Manitoba. Greg had two wonderful Labs that he raised from pups. Cardinal & Hailey lived for 15 and 16 years respectfully and Hailey is pictured above.