Eveleen Rachel Burdett was born in 1921 and was the first child born to Lottie Jane Shiels and Howard Burdett. She was a ninth generation descendant of Micheal Shiels. 
The following is Eveleen's lineage.
G1: Micheal Shiels 1671 & Bessie Brown
G2: Daniel Shiels 1719 & Jessie Scott
G3: James Shiels 1750 & Janet Younger
G4: Robert Shiels 1769-1845 & Annie Dickson
G5: Thomas Shiels 1795-1839 & Barbara Jean Cranston
G6: John Shiels 1826-1908 & Janet McNair
G7: Thomas Shiels 1857-1928 & Rachel Ann Brigham
G8: Lottie Jane Shiels 1893-1988 & William Howard Burdett
G9: Eveleen Rachel Burdett 1921-2009 & Donald Hooper

G10: Shirley Anna Hooper 1949-2006 & Rod Hunt
G10: Sandra Jane Hooper 1953 & Joe Godino
G10: Dennis Hooper 1957
G9: Eveleen Rachel Burdett 1921-2009 & Donald Hooper
I, Eveleen Rachel, was born to Lottie Shiels and Howard Burdett on September 12, 1921. My parents at that time were residing with Mom's parents, Rachel and Thomas Shiels in the Glenada District which later became known as Corning, Saskatchewan. About five years later, my parents moved to a home of their own and my Dad farmed. I attended school at Corning. The Lost Horse School had been moved to Corning and served as the Corning School for a number of years. I completed my Grade Five while there. However, the Great Depression was upon us and as a result, our prairie land became a dust bowl. I remember well the terrible wind and dust storms during the summer months. In hot weather, we were using the summer kitchen. The cook stove was moved from the main part of the house to be used here during the summer in an effort to keep the rest of the house a little cooler. If we happened to be getting a meal when a dust storm came up, the table would be set with the plates and cups turned upside down. We ate enough dust by breathing it in, so we didn't want it served with our meal.
When I say times were hard, it was no stretch of the imagination. Grasshoppers flew over in actual clouds that sometimes blotted out the sun. They ate holes in clothes on the line and even made their way into the house to eat the house plants. There were no crops, no gardens, and of course no rain. People survived on what was then termed relief (welfare). It amounted to $5.00 a month and there were five mouths to feed. My Mom used to send my brother Norman and myself up to our Grandmother's place to look for dandelions as they had a shelter belt of trees around their place and we were able to find a few in the shade of the trees. Salad was made from the dandelion leaves, a little onion and vinegar. Lamb's First home at Willow Hill Quarters (pig weeds) could be found early in the spring before the grasshoppers took over.
These served as greens. We didn't have feed for our hens…they ate grasshoppers. As a result, the few eggs we did get had very red yolks. Mom sometimes left the table to go and lay down. Doing this meant she left her dessert, which was likely a cornstarch pudding, for us growing kids. This was the extent of a dear Mother's love. However she sometimes remarked how cold the top of her head felt. We realize now that Mom was weak and lack of nourishment and worry didn't help.
As a result of the Great Depression as it was called, we had to pull up roots from our prairie farm and home and move north as many were also doing. The government supplied a train box car in which each family could load their belongings. The neighbours helped Dad move. The one end of the box car had horses and cattle in it. The chickens were placed in crates above the animals. The other end had our household furniture in half and the farm machinery in the other half. My Dad just had an alleyway to sleep, eat, and live in. Dad didn't have any money but Grandma had given him a couple of dollars to take with him.
Somewhere along the way, a man who was riding the rails, picked Dad's pocket while he slept. We will never know down here who needed that money the most. Grandma Shiels, Mom, Norman, Lillian, and myself came north by car driven by Mr. Deacon. (Grandpa Shiels had passed on.) We arrived at Tom Stovin's place. He was a neighbur from the prairie who proceeded North before us.
We moved to the Willow Hill District. We thought we were in clover, as the old saying goes. We had a house over our heads, a barn for our livestock, and clean air to breathe. We weren't there long when a neighbour drove into our yard with a cart full of cabbages and turnips which she gave to us. This was like candy to us kids and Norman asked if we could have turnips for breakfast. I am of the opinion that Lil and I agreed! Just how hungry can one get?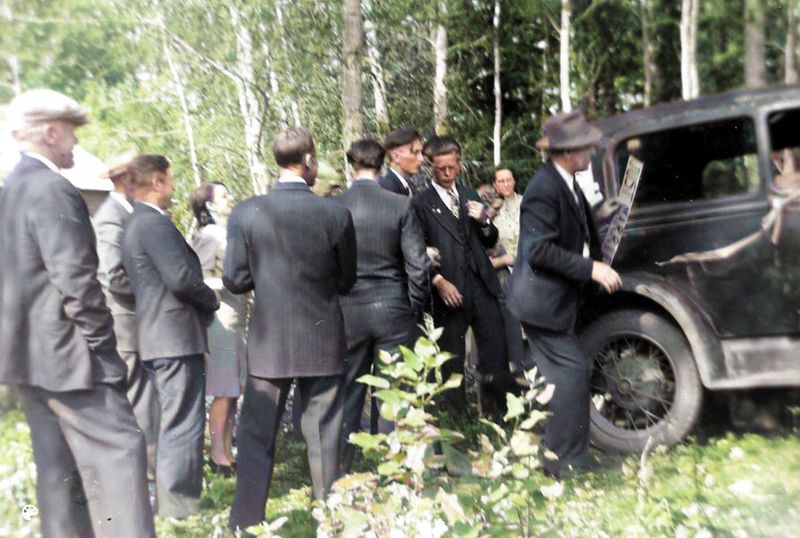 Norman and I attended school at Willow Hill. We had church services in that same school house and it was there that I, along with others, found the Lord as Saviour. Mr. Cameron was the Pastor. He was a fine Christian man. Being a new Christian wasn't easy and having no one to mentor me, I soon fell back into my old ways. But God did not leave me and years later I rededicated my life to Him. God is so good.
We didn't stay long at Willow Hill. Dad got a job with William Morrow, a man who farmed from Tisdale. Consequently, we were given his farm home to live in and a barn for our livestock. We attended Eastman School. There I made a life long friend in Hazel (Bowen) Cross. We used to sing together at Christmas Concerts and visited back and forth during summer holidays. Hazel is married and lives in Mesa, Arizona, U.S.A. We still correspond with each other.
During this period of time at Eastman, my Grandmother was very elderly and ill. My mother wasn't well either, so after completing my Grade Ten, I did not return to school. Dear old Grandma Shiels passed away and it was a blessing for her and Mom as well.
After spending six years working for Mr. Morrow, Dad moved south of Tisdale to Barrier for one year. It was quite an experience. We were to live in our first log house. It was very well constructed of hand hewn logs. Back in those days, old houses and perhaps more so log houses were the very places where bugs took up residence by the hundreds. Yes, to be exact, they were called bed bugs, for in the night those nasty creatures went out to dine. The bed was their restaurant and we humans were the only item on the menu!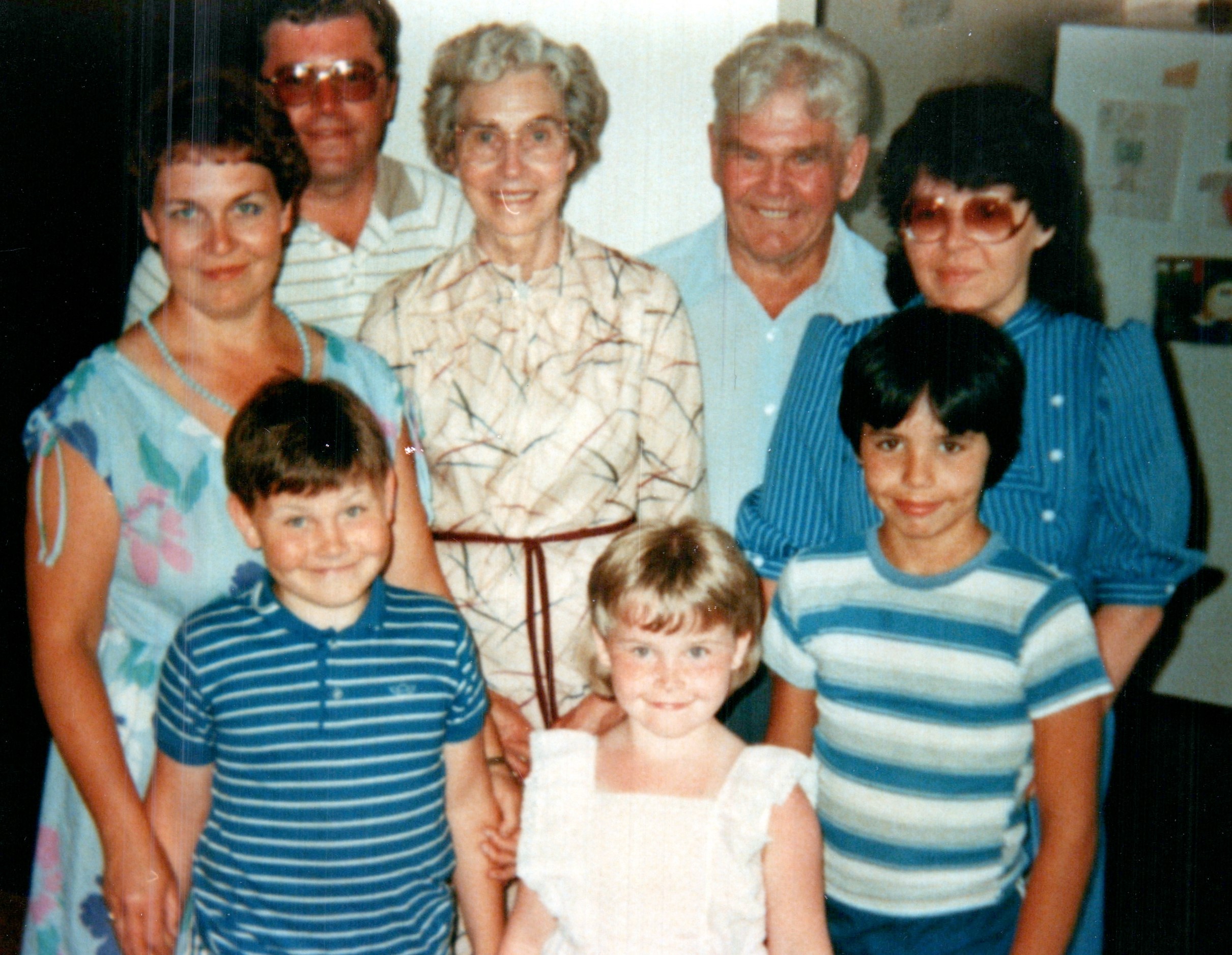 My Dad went down to put a new floor in the downstairs. When it was finished, he boarded up the windows, set up an air tight heater, got a good bed of coals, threw in a bag of sulphur, and ran for the door! Poof! All the thousands of little creatures met their Waterloo!! We had the need to cut through those logs at a later date in order to put a window in one upstairs room. The dried up bug shells that flew out of that cutting was unreal. Someone said if we could have hitched up all the bugs in that house, they would have been able to haul it down the highway! While we lived in this house, we were always warm and we never had any of those tiny night raiders!
While we were still living there, my Mom started a Sunday School in our home for some of the younger people in the district. She did the lesson and as we had an organ, we had music for the singing.
We moved up to Golburn in about 1941. We resided on the Bray farm (SE 10-44-14 W2nd). Again there was not only a house but a big barn for livestock. We resided there for five years. During that time there were a few amusing events. One evening my little sister, Lillian, decided to run away. Why? We do not remember, but something put her little nose out of joint. When she made her announcement, Mom said, " You better go pack your things if you are running away." So she went upstairs and came down with a little cloth bag with a drawstring on it. Mom had prompted me ahead of time to keep an eye on her. She proceeded to go across the road and into the pasture land that had considerable bush on it. As long as she could see that I was following her, she ran ahead. Finally I was tired of this cat and mouse game, so I told her if she want to get lost to go ahead. I was going home and I did just that. That was all she needed. She soon came back and we spotted her peeking through Dad's hay rack that was turned on its side by the wagon. It wasn't long until she got courage enough to make her way to the house. Mom met her at the door and she got paddled and asked if she still wanted to run away. Well, to add to her misery, I told her I had phoned the police and they were coming out to get her. I suggested she get a basin of water and get washed up before they got there. After she had finished her little wash and had time to sweat it out, we told her the police weren't coming after all. The funny part of the whole episode was the fact that the little string bag she had packed contained a box of rouge and a pair of sockies. It was something to help both ends … her feet and her face! I love you Sis and have to admit you have a very special place in my heart.
During the war years in 1942, Ethel Brownridge and I took the train East for Hamilton. We both obtained work in the same War Plant, formerly 'The Otis Fenson Elevator Company'. I was assigned to the Grinders. I made parts for 40 mm. Bopher Guns. We stayed from fall until the next spring when we returned home. We thought we were rich!
At this same time, Donald, my future husband, was in the East. He was assigned to the Lookout Tower in Halifax. He was in charge of all incoming phone calls and he also had to give the weather report. All incoming ships had to signal their approach. When the war was over, I went back to school to complete my schooling.
On September 11, 1947, Don and were married and I became Mrs. Eveleen Hooper! I taught school at Allanville until Christmas of 1948. Our daughter Shirley, was born May 21 the following year. I also substituted at Valecrest and Golburn after that. Then I became a full time Mom and farm wife.
We bought Clinton McPhee's farm house and had it moved onto Don's farm yard sight. It needed a lot of repairing but over the years we managed to fix it up and make it quite cosy and nice. We put a new roof on the kitchen, divided the large kitchen into a utility room and kitchen. The utility room gave us a place to separate milk, hang barn clothes, have a wood stove, and a water barrel to melt snow in the winter time. This left our kitchen looking much nicer. We built a porch on the entrance and our deep freeze and wood box were out there. We eventually put gyproc on the front room and built on a bedroom downstairs. Before we left the farm, we had running water in both the barn and the house. No more bathing in the old tub in the living room on Saturday night…starting with the youngest (or cleanest) and ending up with Don! Now he could have his own clean water! We were mixed farmers which means we not only grew grain but also had cows, pigs, chickens, turkeys, sheep, horses, and of course a dog and some cats! We had a big garden, our own meat, butter, eggs, cream, and milk plus vegetables. We were in a sense self-sufficient. Oh yes, I forgot to say that we built a big barn and a garage. We also had a building where Don extracted honey. Thus it got the name " The Honey House".
Our first child, Shirley Anna, was born May 21, 1949. We lost one child so decided to adopt. Two children were adopted. Sandra Jane, born July 23, 1953 and Dennis Howard, born August 23, 1957. We also took in a foster child Sarah Lee, born February 22, 1960 who was considered a daughter.
In 1984, we decided it was time to leave the farm behind and move to Tisdale. We bought a nice five bedroom home near the Senior's Lodge where my parents were now residing. This enabled us to help look after them in their latter years when they were needing a lot of attention. Dad passed away October 31, 1987 and Mom passed away March 21, 1989.
I suppose you wonder why two people needed a five bedroom house. We used the small baby room for a utility room. One unfinished bedroom downstairs became a tool room for Don. There he made clocks and all sort of things. There was no sense in becoming a 'couch potato'! We ended up with three finished bedrooms. I always said that if we ever buy a house, it is going to have enough bedrooms for company. On the farm, we always had to give up our bed and slept on a lumpy couch!! We had a lovely garden out back. Don built a deck on the house, a garage, and also moved in a garden shed. We repainted the house and it was a beautiful place and we were blessed to be able to live there for fourteen years.
In 1997 we celebrated our 50th Wedding Anniversary. Many family members were able to attend. A Come and Go Tea was held at the Tisdale Civic Center. Many memories were shared with friends and family. The following day, a reception was held in our honor at The Kingfisher Inn, Nipawin, Sask. Attending the bride and groom was Lillian Kenyon, sister of the bride, and bridesmaid fifty years before. This was a gala occasion. How wonderful to have family who went to so much work to do this for us. May they be blessed for their caring!
We moved from our beautiful home into Cedar Terrace Apartments in 1998. Moving is for the birds as the saying goes, but we are so glad that we moved when we did. There was a lot of work involved in the moving and we are so thankful that is behind us. We are still active in our church. Don was Treasurer for thirty-five years. I taught Sunday School from 1952 to 1993. I am still a League of Mercy Worker visiting Senior Homes, hospital, and shut-ins. We are still on the Church Board as well. More changes to our lives came in 2000. Due to diabetes, Don had his right leg amputated just below the knee in November. He kept his spirits up through it all, even when confined to a wheel chair. I had to learn to take over his former responsibilities such as driving all the time. He was fitted for his first prosthesis just in time for this 80th birthday. Don is able to get around very well with the help of a cane (which he uses more to tease others than to walk!!).
We have seen many changes in our life time. Some good and some not so good! We thank God daily for loving us unconditionally and giving daily strength for each new day.
Donald died in 2005 in Tisdale, Saskatchewan, at the age of 84. Eveleen died in 2009 in Tisdale, Saskatchewan, at the age of 88.
G10: Shirley Anna Hooper 1949-2006 & Rod Hunt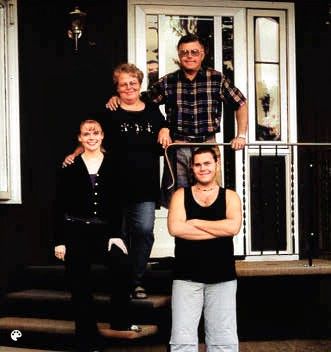 Shirley Anna Hooper was born on May 21, 1949, in Tisdale, Saskatchewan, to Eveleen Burdett, age 27, and Donald Hester Hooper, age 28.
Shirley married Rodney Hunt in Tisdale, Saskatchewan, on June 6, 1970, when she was 21 years old. Rod farms north of Tisdale and Shirley was a school teacher. She has her B.Ed. and has taught for twenty-one years.
Shirley and Rod have two children, Ryan Jason born December 9, 1976 and Corrie Joleen born July 28, 1978. Ryan finished his Bachelor of Science in Agriculture and went on to work towards a Commerce Degree in the fall. Future plans include going back to Burkina Faso, West Africa, to work with missionary's children. Corrie received her Bachelor of Education at University of Saskatchewan. Both Ryan and Corrie attended Nipawin Bible Institute.
Shirley passed away August 27, 2006  in a car accident near Tisdale, Saskatchewan, when she was only 57 years old. 
G10: Sandra Jane Hooper 1953 & Joe Godino
Sandra Hooper was born on July 23, 1954, in Yorkton, Saskatchewan, to Eveleen Burdett, age 32, and Donald Hester Hooper, age 33.
She married Joe Godino in 1974. They have two children, Michael David Aaron born June 27, 1975 and Kimberly Ann born October 5, 1977.
Sandra and Joe Godino live in Coquitlam, B.C. Joe worked at a mill and Sandra worked in the office at Zellers. 
G10: Dennis Hooper 1957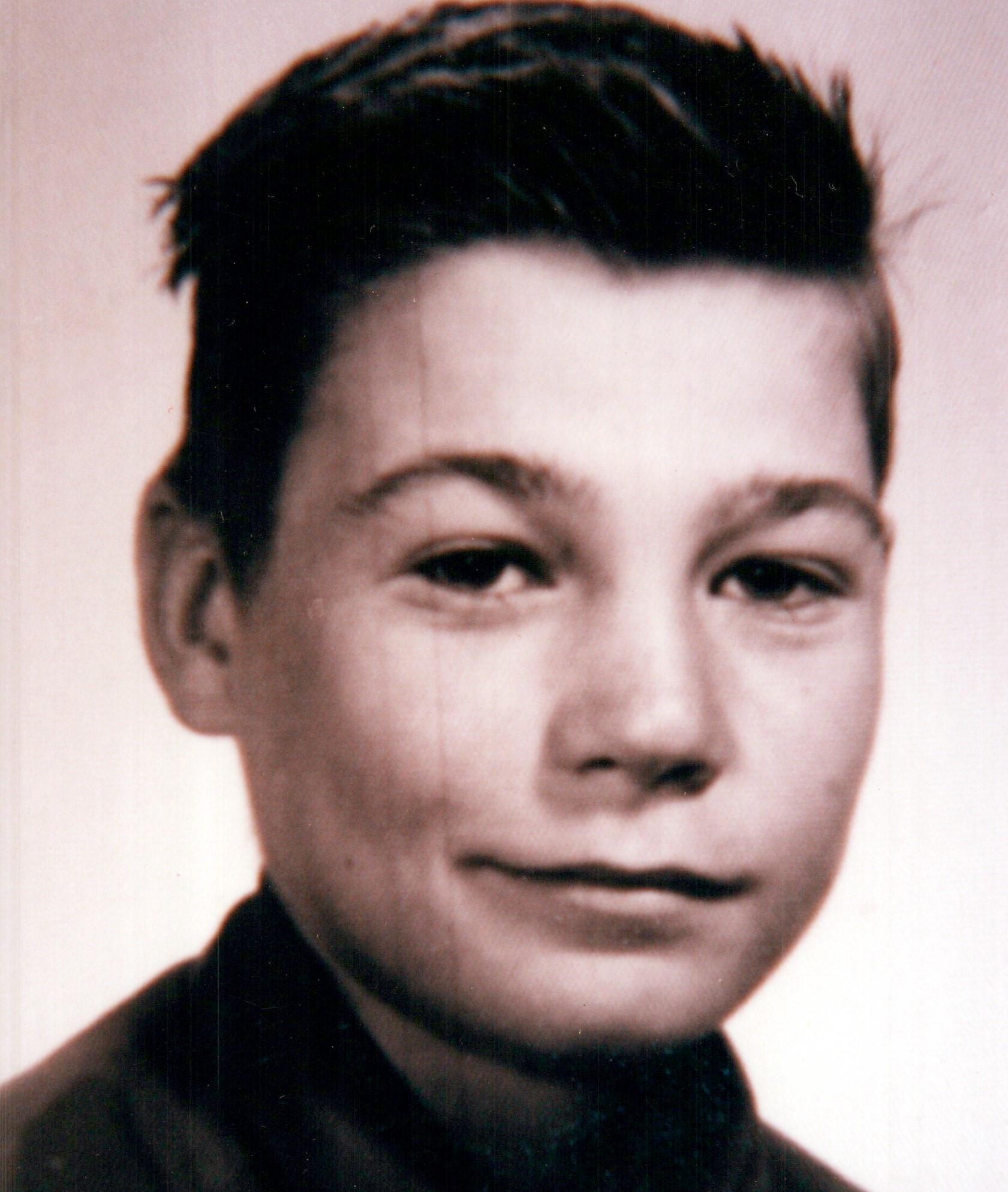 Dennis Hooper was born on August 23, 1957, in Yorkton, Saskatchewan, to Eveleen Burdett, age 35, and Donald Hester Hooper, age 36.
He married Debbie Morningstar in 1980. They had one child during their marriage, a son Derik was born on April 9, 1981, in Vancouver, British Columbia.
Dennis makes his home in Saskatoon. He is a drywaller by trade and takes great pride in his work, having worked on many homes in the newest area of Saskatoon.