This family history site has been focused on the Shiels Family without the "d" but now we are expanding…..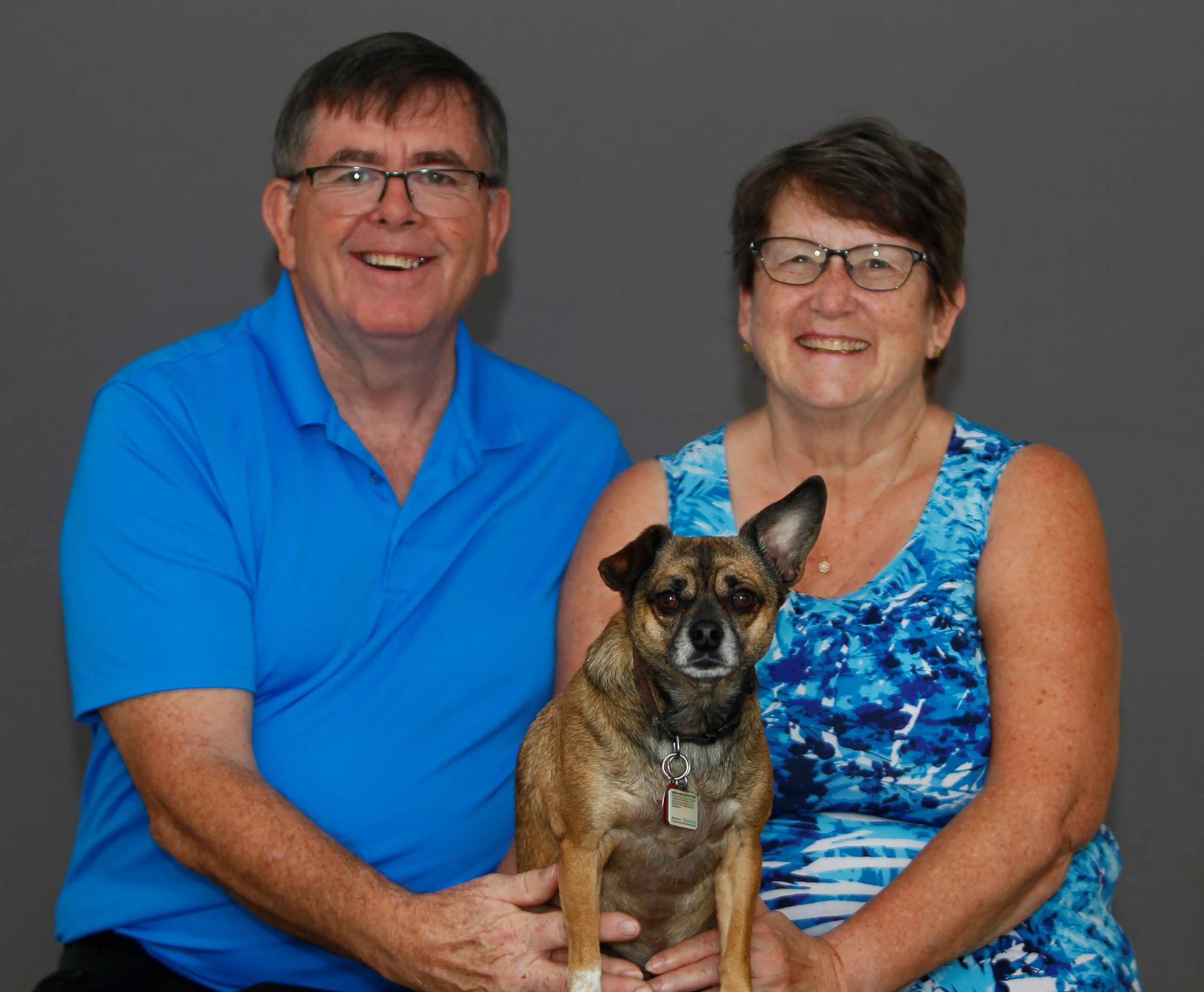 Dan, Judy & Chico welcome you to our Family History Site! We are in the process of expanding the site to also include families that are connected to the Shiels family. Each family is laid out the same with the first Generation 1 (G1) starting around 1750. Some earlier records are available and they will be included but not labelled by generations in order to maintain consistency.
Check out our What's New page to see what we have added.
Please take a moment to sign our Guestbook so we can continue to expand our history. You can also send a note to history@shiels.ca We look forward to hearing from you.
Shiels Family:
Robert Shiels is labelled as Generation G1. He was born Jan 16, 1769 and he married Annie Dickson on Jul 7, 1790 in Peebles, Scotland. They had 6 children, Alison; Thomas; Isabella; Robert; Helen and George.
Robert and Annie had 25 grandchildren. Many of them remained in Scotland & England while many more emigrated to Canada, United States, Australia and New Zealand.
An index of all the Shiels Family histories is included here.
Gerry Family:
In family history, it is always exciting to find where we came from. There is always that one more challenge and the most difficult part is keeping it up to date for future generations. We would be happy to add any additional information you may have, including any updates and photos on what we have as well as births, weddings and deaths since our book was published. We look forward to hearing from you. We are also looking to expand and fill in some missing families so we can really use your help.
Please send comments and additions to history@shiels.ca
Thanks
Dan Shiels
Winnipeg, Manitoba, Canada