Mary Elizabeth (Betty) Jones was born Jun 11, 1924 at Rhosfawr, near Blaenporth in Cardingshire, Wales. She was the first child of David Owen Jones (1891) and Gwladys Phillips.
Betty's Lineage is as follows:
G1: Simon Jones 1678-1716 & Theadosiae Cowell
G2: Simon Jones 1698-1772 & Catherine Lewis
G3: William Jones 1727-1776 & Mary Tonkins
G4: John William Jones 1750-1815 & Margaret Ann Griffiths
G5: Evan Jones 1781-1855 & Ann Thomas & Jemima Davies  
G6: David Jones 1834-1893 & Rachel Ellen Jones 
G7: Mary Jones 1860-1933 & Griffith Lodwick
G8: David Owen Jones 1891-1963 & Gwladys Phillips
G9: Mary Elizabeth Jones 1924-2005 & George Edwin Shiels

G10: Rosemarie Ann Shiels 1947 & William Joseph Cyril (Bud) Carriere
G10: David John Shiels 1948-1973 & Beth Routledge
G10: Daniel Philip Shiels 1951 & Judith Louise Vandaele

G11: Jennifer Dawn Shiels 1974
G11: Tracy Nicole Shiels 1975 & Greg Ballendine

G10: Patricia Shiels 1952 & Christopher Switzer

G11: Paul Anthony Switzer 1972 
G11: Tricia Switzer 1976

G10: William George Shiels 1955-1972
G10: Gareth Allen Shiels 1956 & Dorothy Eliezabeth Dawn Shiels

G11: Alun Kalvin George Shiels 1980 &  Dawna Smith
G11: Micheal William David Shiels 1982 & Natallie Osborne
G11: Mandy Allison Dawn Shiels 1984 & Justin Weins

G10: Lynda Dianne Shiels 1960 & Conway Raymond Pauls

G11: Conway Raymond Pauls Jr 1982 & Lacey Thomas
G11: Ashley Elizabeth Pauls 1983 & Dereck Newman
G9: Mary Elizabeth Jones 1924-2005 & George Edwin Shiels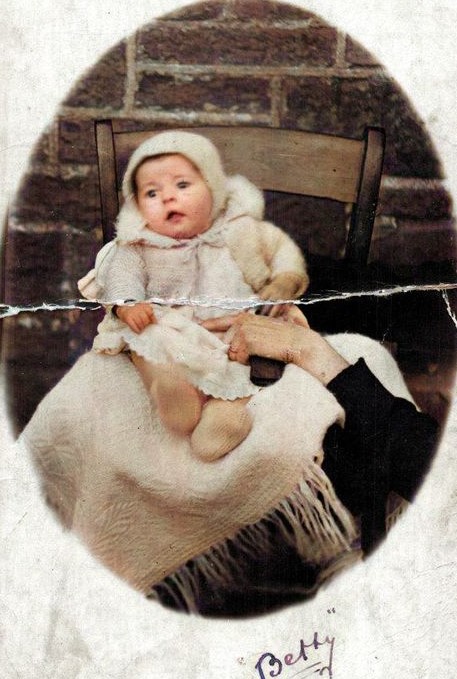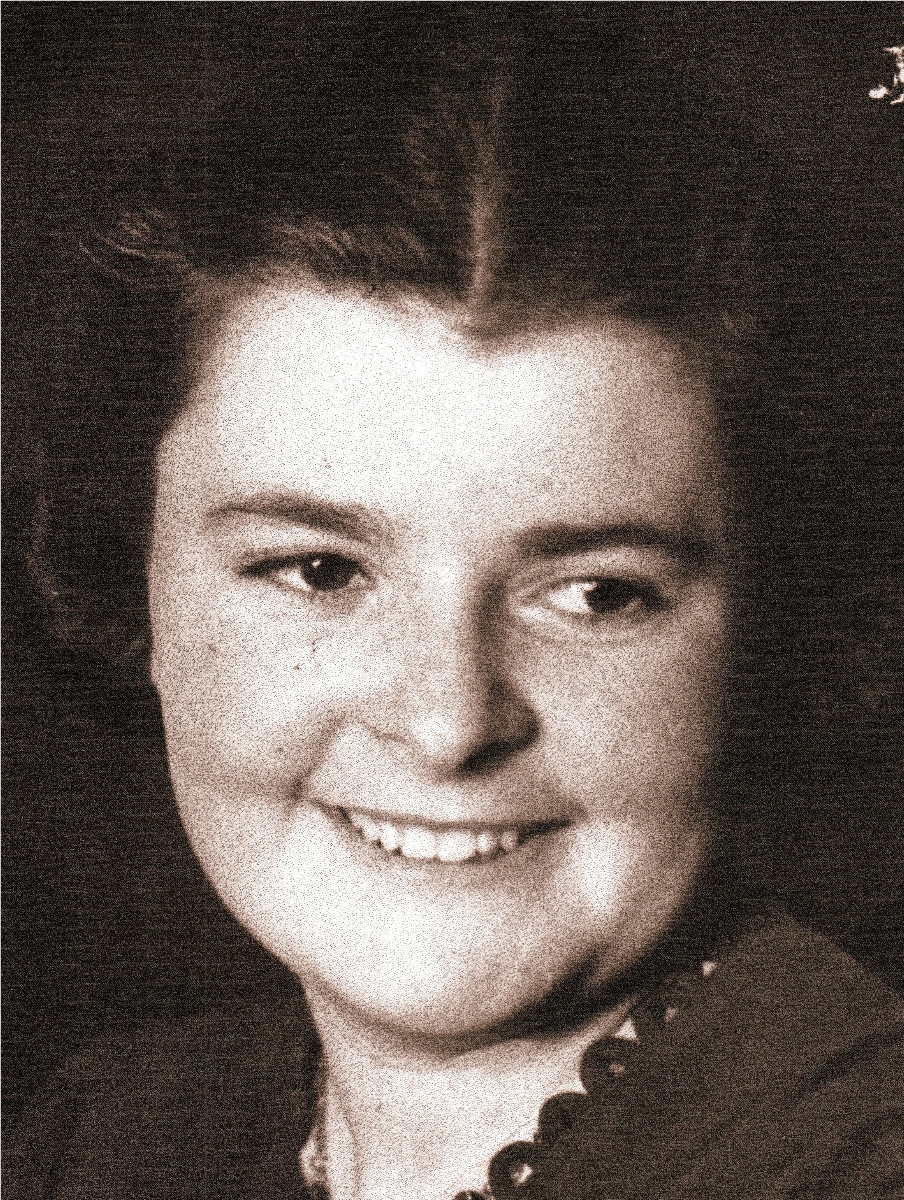 Mary Elizabeth (Betty) Jones was born Jun 11, 1924 at Rhosfawr, near Blaenporth in Cardingshire, Wales. She was the first child of David Owen Jones (1891) and Gwladys Phillips.
Betty was a wonderful singer when she was growing up and was in many competitions. In the fall of 1942, Betty met a young Canadian soldier named George Shiels. George and his two mates took a map of Wales and by closing their eyes and sticking a pin in the map, they picked the place to go on leave. This place was the city of Bridgend, South Wales. Betty Jones and her sister Ray met the men one night on a bridge. They took the men home and their mother Gwladys said they could stay at the house instead of paying room and board at the Y.M.C.A.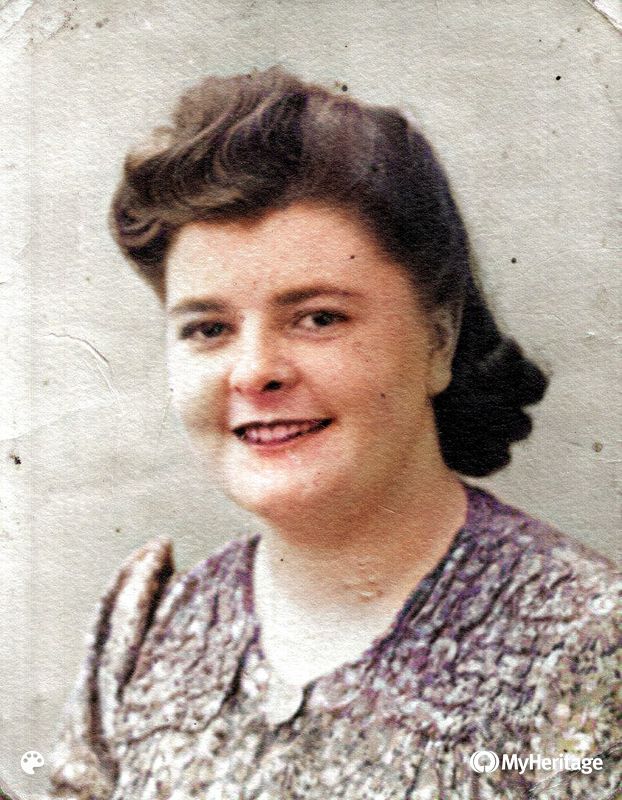 From this time onward, George spent his leaves with Betty. The leaves were every three months and would last for seven days. George, with the help of Betty's youngest sister Vi, went to Cardiff on a Saturday night in August 1945 to pick out an engagement ring. George proposed to Betty in Newbridge Park in Bridgend on the Sunday. George had to get permission from the army to get married and Betty had a lot of forms to fill out.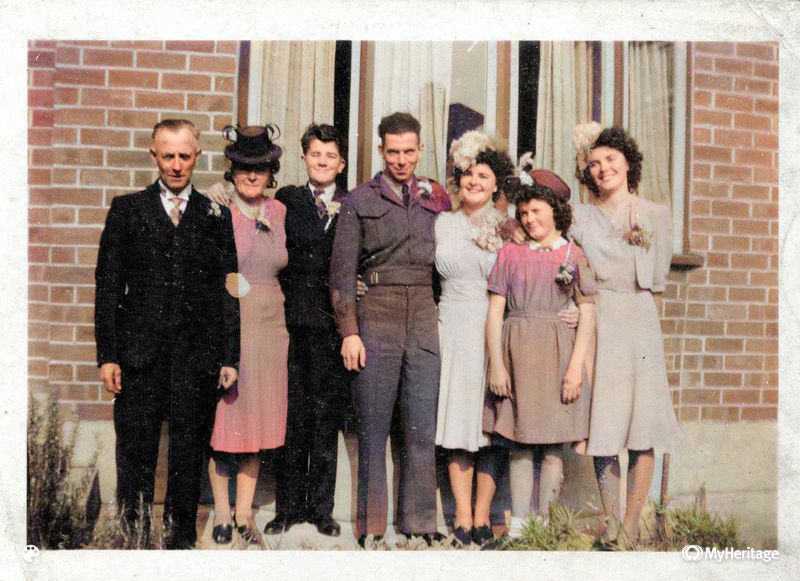 George finally got the license and they were married on a special leave on October 6, 1945. They were married in the Welsh Independace Church in Bridgend. Betty's brother Dewi was best man with Ray as maid of honour and Vi as flower girl. They had a one week honeymoon and George went back to his outfit. Three weeks later, he was back for a weekend before sailing from Southampton on October 27, 1945 for Halifax, Nova Scotia, Canada. He went from Halifax to Winnipeg by train and arrived back in Napinka, Manitoba in November 1945.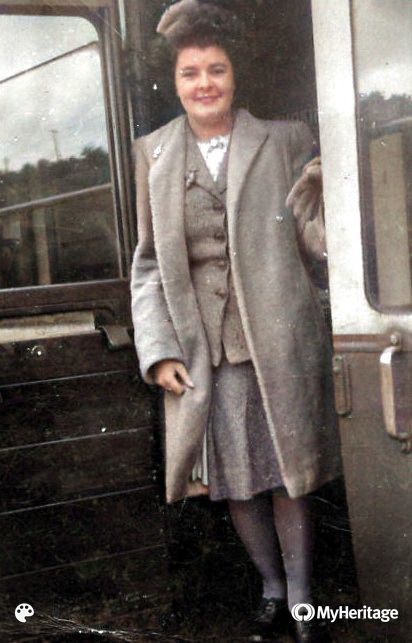 Betty could not come at the same time as there were many forms to be filled out. She left her home on June 9, 1946 with her mother for the train trip to London. They stayed overnight and Gwladys returned home the next day. Betty left by train to Southampton. Along with other warbrides, she left Southampton on her birthday, June 11 on the Queen Mary. They arrived in Halifax on Wednesday June 14 and were transferred to a train.
They arrived in Winnipeg on Friday night, June 16, 1946. George was there to meet Betty and they arrived in Melita the following day. George was working for Percy Brockington at the time and they lived south of Melita on Percy's farm. The ladies of the district gave Betty a welcoming shower in the school at Penninsula District.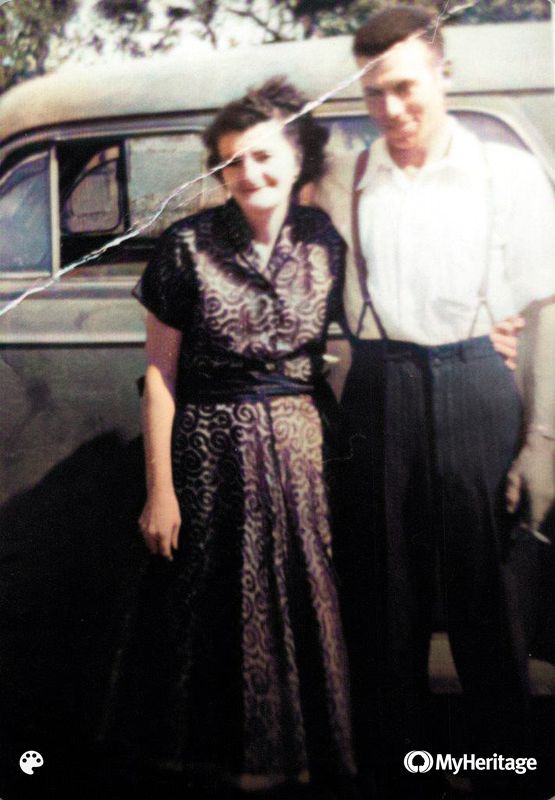 Three weeks after Betty arrived, George had to be rushed to Souris for an appendix operation. After the operation, they went to live with George's brother Ken, north of Napinka. That fall they went to Broomhill to farm on the old House place.
A daughter, Rosemarie was born there on June 2, 1947. They moved in June 1948 to rent the Harvey Gould farm near Bernice. Two sons were born there, David on July 26, 1948 and Dan on September 5, 1951. In August of 1948 Rosemarie was rushed to Souris at the age of 14 months to have her appendix removed and David had the same trip in July 1951. In 1952 George and his family moved to Napinka to half a house on front street beside George's father John. George went to work for the Canadian Pacific Railroad. Patty was born on October 30, 1952 and they moved to the Johnny Holland house on the north side of town. George started working part time for Hector McInnes on the farm at night and for the CPR during the day.
After Bill was born on July 28, 1955, George quit his job at C.P.R. and went to work for Hector full time. They moved to a little house one mile west of Hector. George's father John had lived in this same house ten years earlier before selling the farm to Hector. George and Betty had two more children there, Gareth on October 13, 1956 and Lynda on April 25, 1960.
George and Betty moved to town and George started doing carpentry work building cupboards and house remodelling. In July of 1972 George and Gareth started to build a new house in Langruth for his daughter and son in law, Rose and Bud Carriere. During this time, on August 5, 1972, their son Bill was killed in an automobile accident. He was only 17. Fourteen months later, on October 7, 1973, another son, David lost his life in another automobile accident.
George died Nov 10, 1979 and Betty continued to live in their house in Napinka for many years. In 1997, Betty moved to Campbell River, British Columbia to be close to her daughter Lynda for a few years. In 1999, after some serious health issues, she moved back to Winnipeg to live with her son Dan and daughter in-law Judy Shiels. Her final move was to West Park Manor in 2001, a wonderful senior's home just down the street. Betty loved their entertainment and the company of the many residents. Betty died July 27, 2005.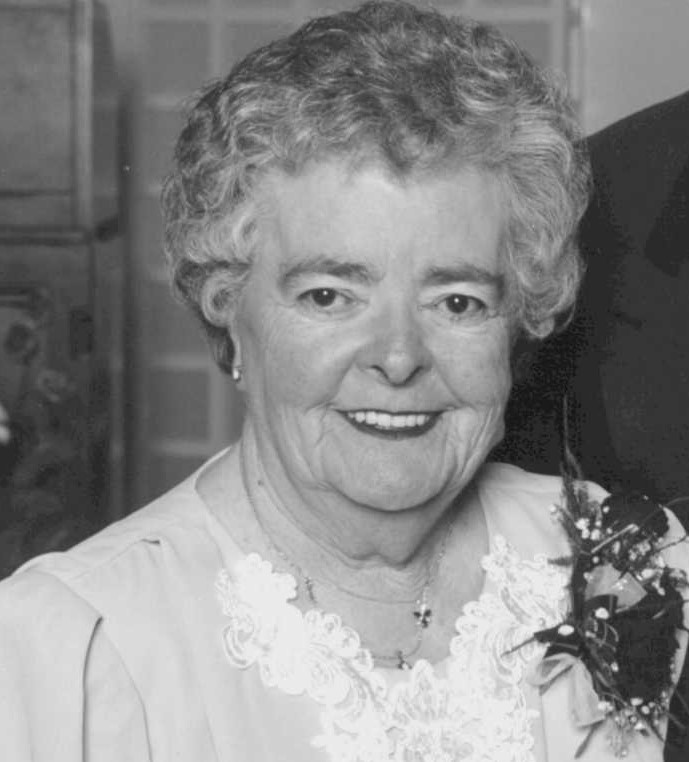 It is absolutely amazing the strength this woman had. Leaving her comfortable homeland when she was only 22 years old and travelling half-way around the world on her own. She left behind all her family and friends and never saw her parents again. It was 25 years before she was able to return to Wales. The hardships of country life must have been devastating but she managed and made friends easily. Betty made a number of trips to Wales later in life and on her last trip, Dewi arranged a gathering of all her friends in Bridgend and she loved it.
G10: Rosemarie Ann Shiels 1947 & Bud Carriere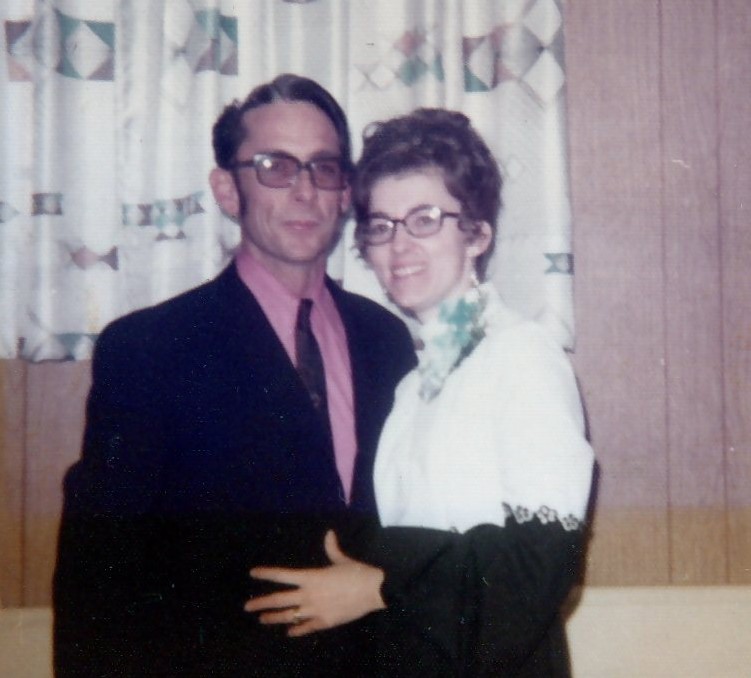 Rosemarie Ann Shiels was born June 2, 1947. She was the oldest child of George and Betty (Jones) Shiels. She attended Napinka School from grade 1 to grade 10 and Melita High Grade 11 & 12. Rosemarie started to work for the Royal Bank in 1965. Her first job was in a small town named Langruth, Manitoba. Langruth is about 45 miles north‑west of Portage la Prairie. She married Bud Carriere from Amaranth on Sept 2, 1967 and in 1972 they helped her father, George build their new home in Langruth.
Bud was born Sept 15,1937. Bud's parents operated a farm east of Amaranth. Bud worked for Gulf Oil in Langruth for a number of years and leased the service station for two years. In 1977, Bud went back to work for Westroc Gypsum Mines north of Amaranth when it reopened. He had worked for the mine when he was younger. Bud started as a loader operator and a few years later he was foreman at the loading plant where they loaded rail cars for shipment to Saskatchewan. He retired in 1990 when the mine was sold. During this time, Bud & Rosemarie opened a ceramics business and he was kept busy pouring the greenware.
Rose worked at the Langruth branch in various positions until 1993 when the branch was closed. At that time she was transferred to the Portage la Prairie branch. Two months later they bought a home in Portage and moved. Rose & Bud reluctantly sold their craft business at the time of moving and closed out another chapter in their lives.
Over the years spent in Langruth, they made many friends and volunteered for several community groups including the Kinosota Trail Wildlife, United Church Fall suppers, Langruth Legion, the Langruth Community Bingo. They also taught ceramics to all ages in their home and especially enjoyed the kids groups. Although they never had any children of their own, they were Uncle Bud & Auntie Rose to many children in the area as well as their own nieces and nephews.
Rosemarie worked at the Portage Royal bank branch 1993 to 1999 as a personal banker, and in August 1999 she moved to a home office in the position that she currently holds- Mortgage Professional for Manitoba South area, a career choice that has been very rewarding. In 2000 she celebrated 35 years with the Royal Bank and both Bud and Rosemarie look forward to travelling when she retires in 2003.
G10: David John Shiels 1948-1973 & Beth Routledge
David John Shiels was born on July 26, 1948. He was the second child of George & Betty (Jones) Shiels. Dave worked for a number of farmers in the area when he was growing up. Dave left school and joined the army when he was 17. He was discharged from the army for medical reasons because he had flat feet.
Dave married Beth Routledge from Gainsborough in September 1973.
Dave and Beth lived in Winnipeg where Dave worked for Dominion Lumber. While they were coming home for a weekend, only six weeks after they were married, they were in a car accident on October 7, 1973. Dave and Howard Holden of Napinka were killed in the accident. It happened just outside Melita, Manitoba. Beth, Dave's brother Gareth and friend Leonard Ball were badly hurt and spent a long time in hospital recovering from their injuries.
G10: Daniel Phillip Shiels 1951 & Judith Louise Vandaele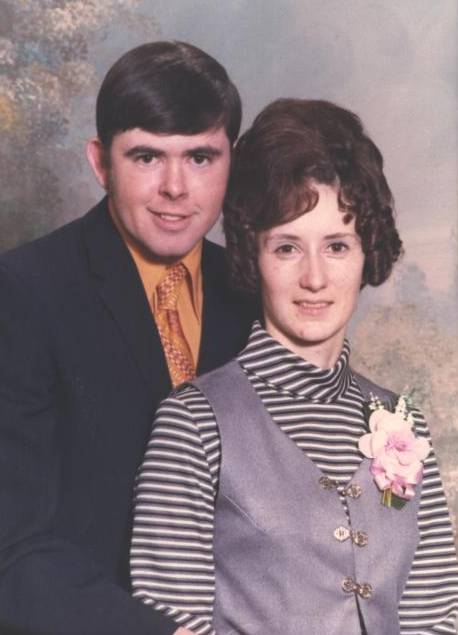 Dan Shiels was born near Bernice, north of Napinka, Manitoba on September 5,1951. He was the third child of George and Betty (Jones) Shiels. He grew up on a farm with his parents and moved to Napinka when he was in his teens. He graduated from Melita Collegiate in June 1969.
Dan married Judy Vandaele on February 17, 1973. They have two children; Jennifer on April 29, 1974 and Tracy on September 18, 1975.
G11: Jennifer Dawn Shiels 1974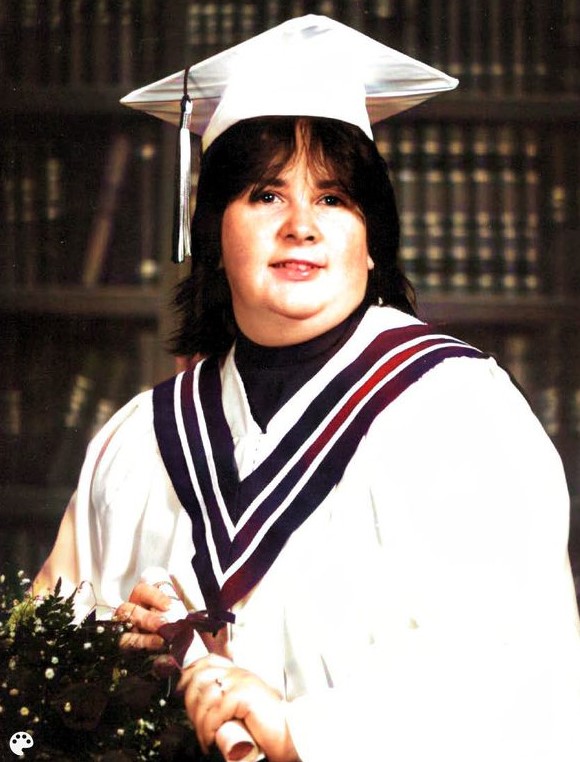 Jennifer Dawn Shiels was born on April 29, 1974, in Gillam, Manitoba, to Judith Louise Vandaele, age 21, and Daniel Philip Shiels, age 22.
Jennifer lives in Winnipeg and works at Gardewine Transportation. 
G11: Tracy Nicole Shiels 1975 & Greg Ballendine
Tracy Nicole Shiels was born on September 18, 1975, in Winnipeg, Manitoba, to Judith Louise Vandaele, age 23, and Daniel Philip Shiels, age 24.
Tracy works in the travel industry and lives in Dugald with her partner Greg Ballendine. 
G10: Patricia Shiels 1952 & Christopher Switzer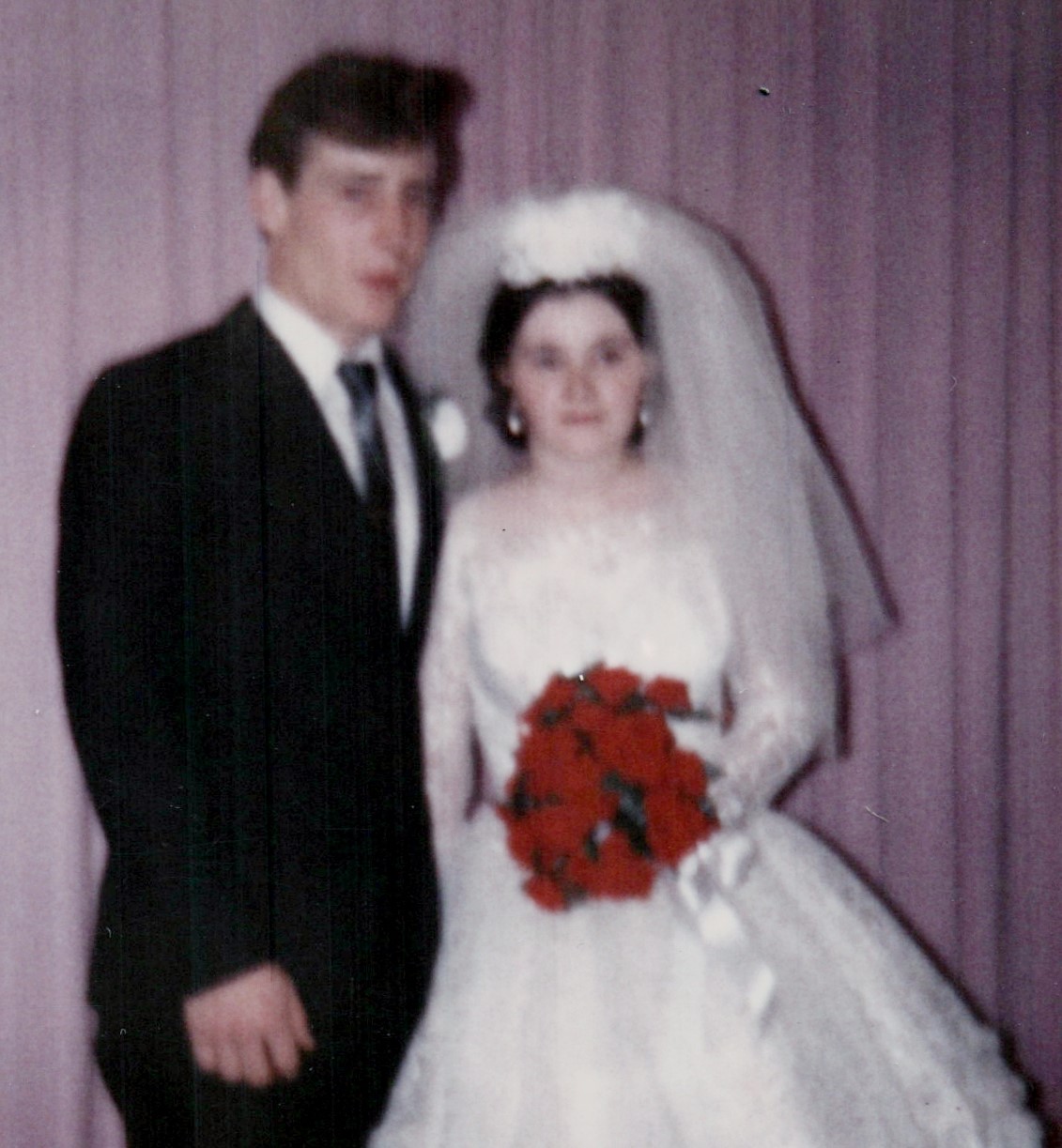 Patricia Elizabeth (Patty) Shiels was born on October 30, 1952. She was the fourth child of George and Betty (Jones) Shiels.
She married Chris Switzer from Starthclair and they have two children, Paul Anthony born September 2, 1970 & Tricia born March 29, 1976.
Patty & Chris lived in Boissevain and Brandon before purchasing a home in Winnipeg.
Patty worked for Safeway and Chris worked for the City of Winnipeg.
Chris became ill in 2007 and passed away suddenly on June 11, 2008.
Patty continued to live in their home in Winnipeg until 2009 when she sold the house and moved to Saskatoon, Saskatchewan so she could be closer to her daughter Tricia and her grandchildren.
G11: Paul Anthony Switzer 1972 
Paul Anthony Switzer was born September 2, 1970 in Boissevain, Manitoba. He was the oldest child of Patty Shiels & Chris Switzer.
He moved to Brandon and into Winnipeg with his parents. When he was growing up, he was known as Tony. When he started work at Costco in Winnipeg, he started going by Paul.
After a number of years in Winnipeg, Paul was transferred to Prince George, BC with Costco. He married Laurie while they were on vacation in Jamaica and they lived in Prince George.
Paul & Laurie have two children, Geordyn born April 4, 2007 and Daniel born November 4, 2009.
G11: Tricia Switzer 1976
Tricia Switzer was born March 29, 1976 in Brandon, Manitoba. She was the second child of Patty Shiels & Chris Switzer.
She has two wonderful little boys, Mason, born May 18, 1996 and Brady, born August 6, 1999. They live in Saskatoon, Saskatchewan.
G10: William George Shiels 1955-1972
Bill was born on July 28, 1955. He was the fifth child of George and Betty (Jones) Shiels. He was active in Air Cadets and was well liked in the area.
When he was only 17 years old, he lost control of his car and hit a bridge near Melita and died instantly on August 5, 1972.
He was so young and with such potential. We will never know how Bill could have changed the world.
G10: Gareth Alan Shiels 1956 & Dorothy Elizabeth Dawn Shiels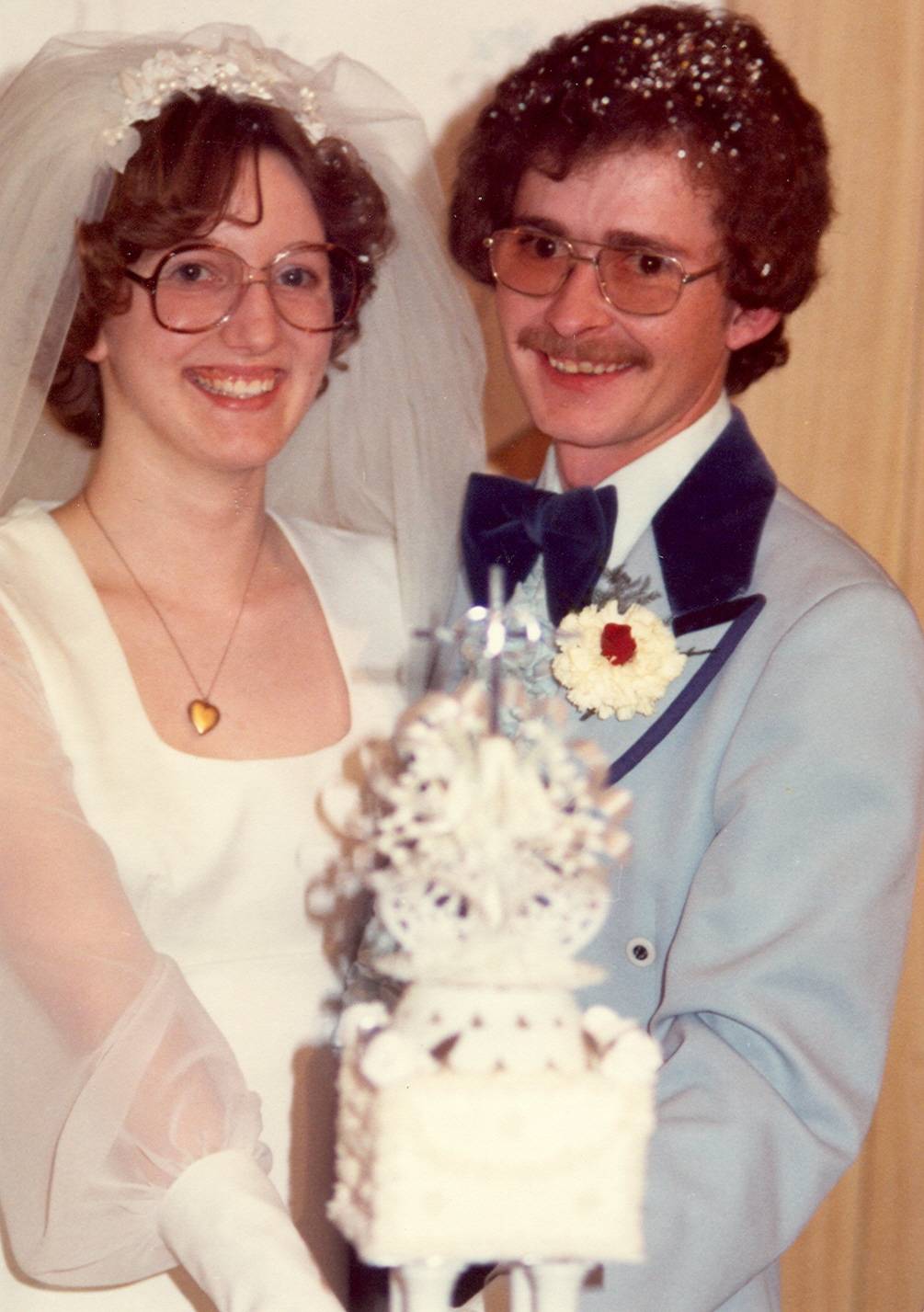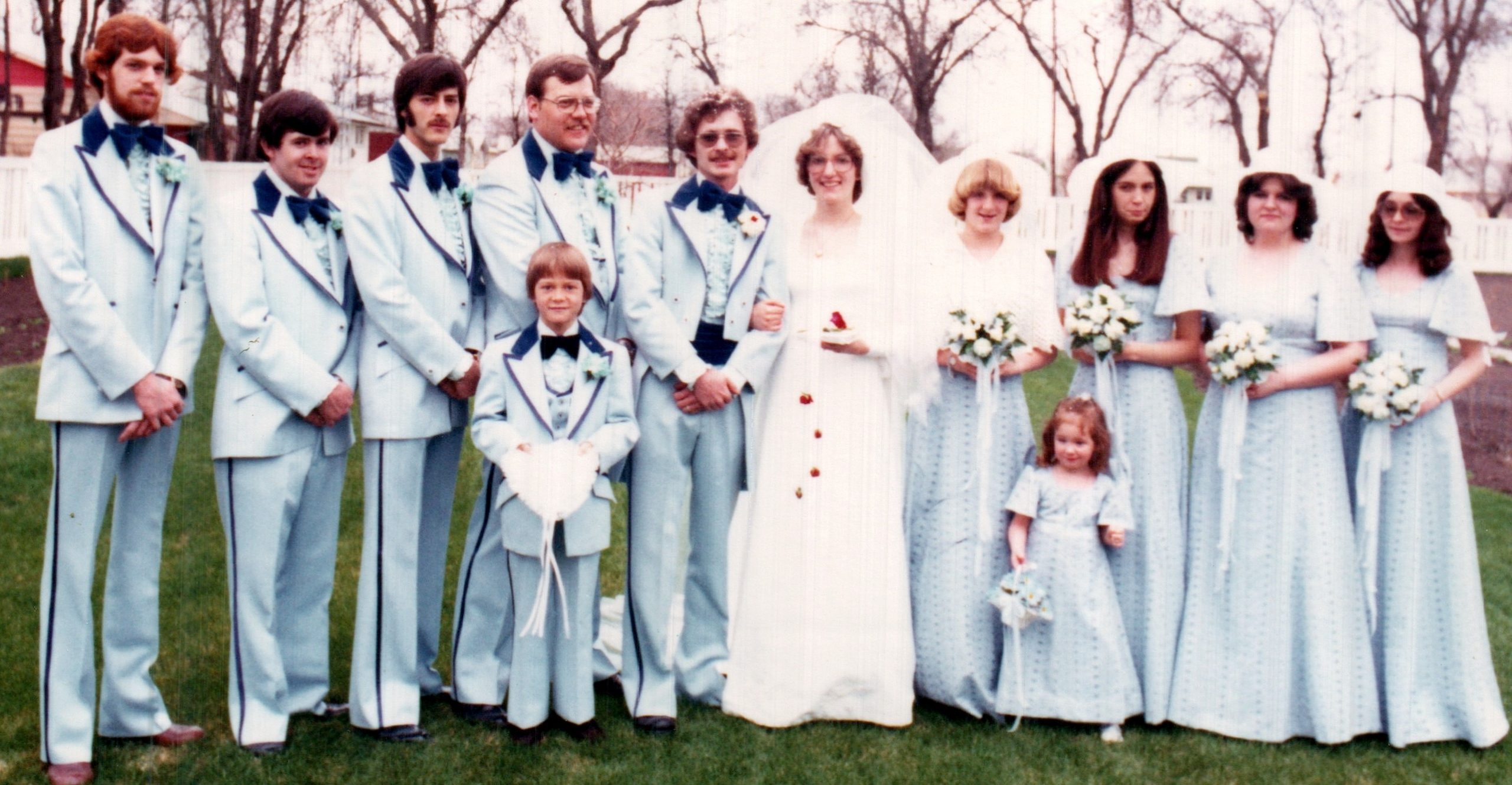 Gareth Alan Shiels was born in Melita, Manitoba on October 13, 1956. He was the sixth child of George and Betty (Jones) Shiels.
Gareth received his schooling in Napinka until the age of 14, when he was bussed to Melita to enter Grade 9.   At the age of 16, Gareth decided to move on to bigger things, working in Winnipeg at a lumberyard with his brother Dave. Gareth was in a car accident in October 1973. His brother Dave was killed, along with his very close friend Howard Holden. Gareth, along with Beth (Dave's wife), and a friend Leonard Ball spent quite a lot of time in the hospital recovering. After his release, Gareth moved back home with his parents working in the Melita Inn, as well as with his dad. Gareth spent some time working with Manitoba Hydro in Sundance, and then back to Winnipeg, working for an alarm and security company.
Gareth married Dawn Pedrick of Melita, Manitoba on May 19, 1979. After spending a few days with their families, Gareth & Dawn set off to their new home together in Whitehorse, Yukon. They made it to Regina to visit with relatives, and had to replace the axle in their car. After five days, they were finally on their way again. Stopping along the way in Edmonton and Lac la Biche to visit Dawn's relatives, the next step was the infamous Alaska Highway. Their first real night alone, was in the Pink Mountain Inn, fully equipped with mended sheets, pay phones in the lobby, and that was it. There had been a fair bit of rain, and the highway at that time was only gravel at best. To say the least, it was an experience neither would soon forget. Two days later, Gareth & Dawn arrived in Whitehorse, and began their new life together. Dawn started working with the Bay almost immediately, with Gareth working security. A few months later Dawn moved on to the Bank of Commerce, and Gareth to Whitehorse Copper Mine working in the mill. They spent many of Gareth's 4 days off exploring the Yukon with their "new to them" fold up camper. The fishing was terrific, and both enjoyed this time immensely. There were trips into Alaska with friends and visiting relatives, and many fond memories remain. Gareth and Dawn were blessed with a son, Alun Kalvin George, on September 3, 1980.
In December 1980, Gareth and Dawn packed up all their belongings to move back to Winnipeg, where they would be closer to their families. They wanted very much to share their new son with all the relatives. Gareth found work in Lac du Bonnet at the Tanco mine. Although both Gareth and Dawn enjoyed being close to their families, they really missed the mountains and way of life in Whitehorse, so after only 10 months, packed up and once again moved north.
A second son, Micheal William David, was born in Whitehorse on February 8, 1982. On December 31, 1982, Whitehorse Copper Mine closed its doors for good, so Gareth and Dawn found themselves on the move once again, this time back to Winnipeg, for good. Gareth worked in the shopping Centre business for a number of years.
March 28, 1994 saw Gareth and Dawn blessed with their daughter, Mandy Allison Dawn. Their family was now complete.
In 1986, Dawn returned to college and received her accounting degree and reentered the workforce in 1989, when Mandy began kindergarten. Gareth started his own business, sub contracting for a Vancouver based company, running video games and kiddie rides. All three children received their elementary schooling in Buchanan School, moving on to Hedges Junior High for the boys and Mandy for 1 year, Mandy switching to Ness Middle School, to follow her love of Music. John Taylor Collegiate is where all three children went to high school. 
Gareth and Dawn spent a year in Saudi Arabia working for Manitoba Hydro International and travelled extensively throughout the area. Upon their return to Canada, Gareth started his own business as Gareth's Handyman Services. He has been very busy in the Selkirk Manitoba area and there are many people requesting his services.
G11: Alun Kalvin George Shiels 1980 &  Dawna Smith
Alun Calvin George Shiels was born on September 3, 1980, in Whitehorse, Yukon, to Dorothy Elizabeth Dawn Pedrick, age 20, and Gareth Allen Shiels, age 23.
He married Dawna Cain Smith in July 2012 when he was 31 years old.
They have three children. A daughter Alyssa was born on March 21, 2008, a son Austin was born on November 20, 2009 and a son Ethan was born on January 20, 2012.
G11: Micheal William David Shiels 1982 & Natallie Osborne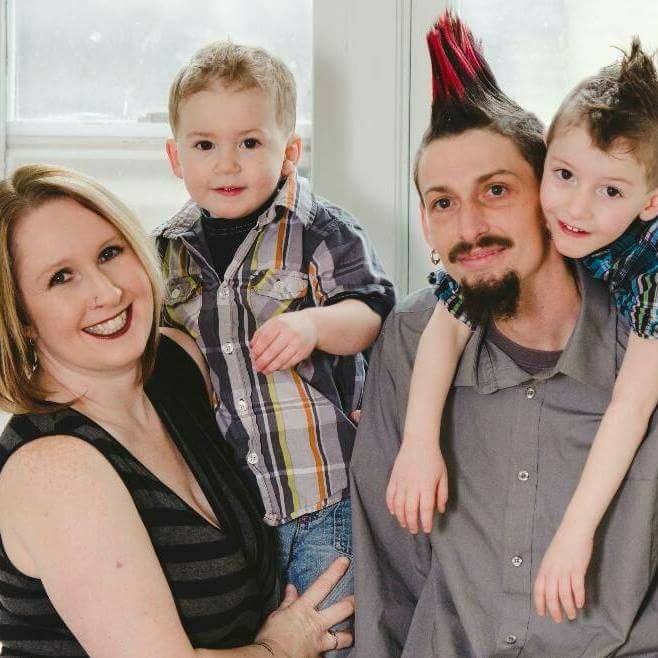 Micheal William David Shiels was born on February 8, 1982, in Whitehorse, Yukon, to Dorothy Elizabeth Dawn Pedrick, age 21, and Gareth Allen Shiels, age 25.
He married Natalie Osborne and they had two children, son Kordyen Christopher Nathan born on October 10, 2009, in Winnipeg, Manitoba and a son Rylen born on November 24, 2012, in Winnipeg, Manitoba.
Mike followed in is father and grandfathers footsteps and became a carpenter. There isn't anything he can't build and it is amazing how he can simply sit down and sketch out how something will look. Natalie worked in the pharmacy at Children's Hospital.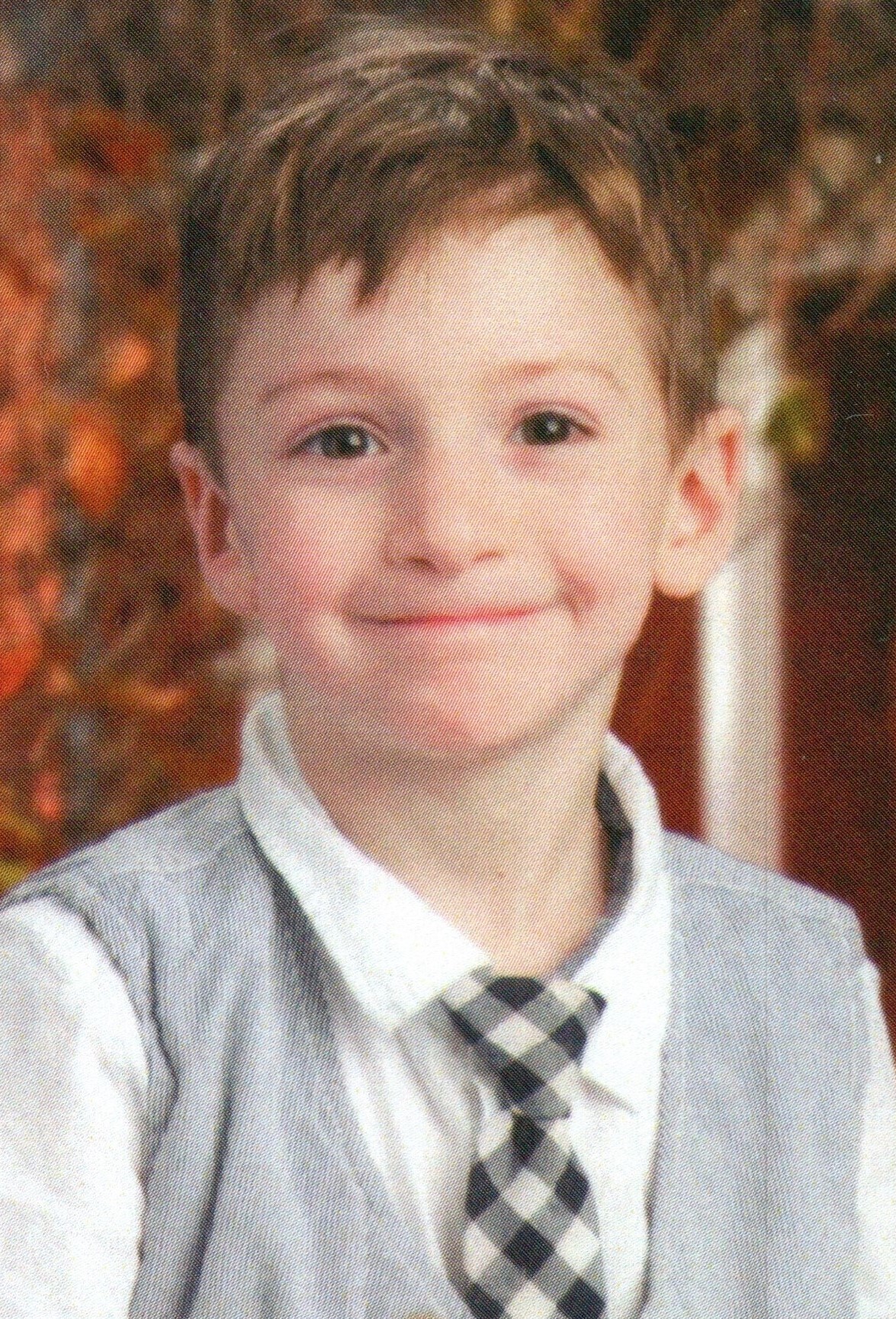 The family suffered a terrible loss when their son, Kordyen Christopher Nathan Shiels passed away suddenly on April 14, 2015, in Winnipeg, Manitoba, at the age of 5.
G11: Mandy Allison Dawn Shiels 1984 & Justin Wiens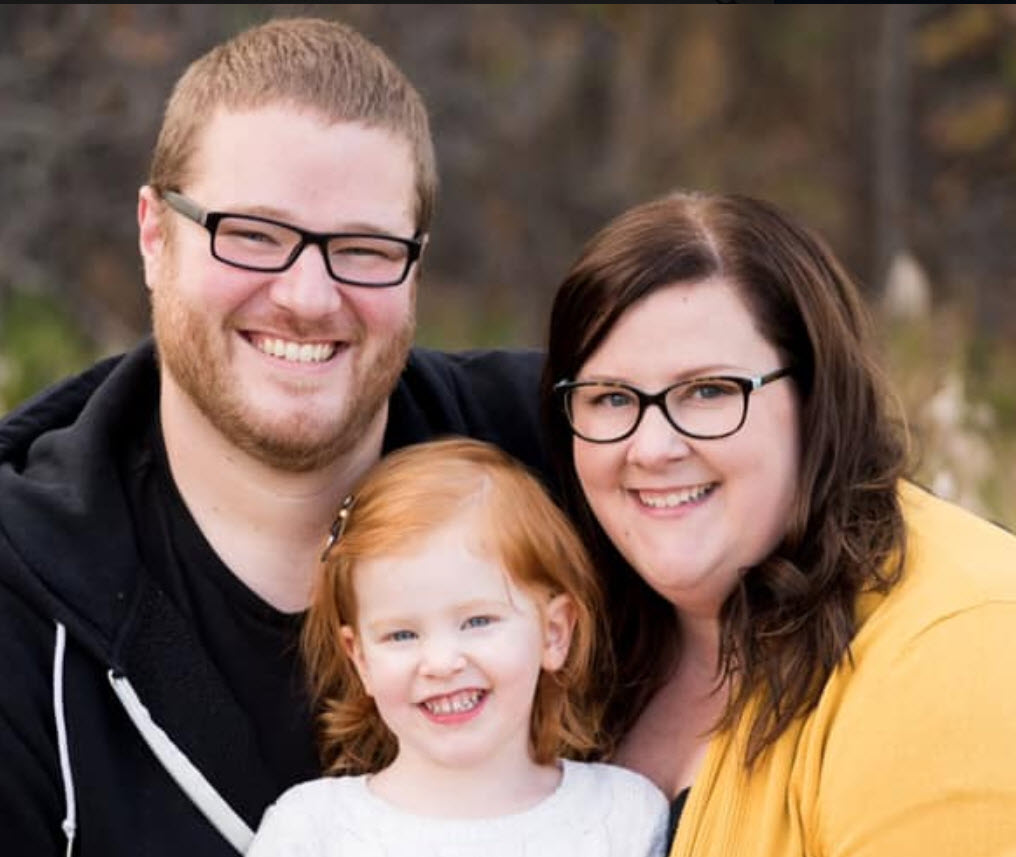 Mandy Allison Dawn Shiels was born on March 29, 1984, in Winnipeg, Manitoba, to Dorothy Elizabeth Dawn Pedrick, age 23, and Gareth Allen Shiels, age 27.
She married Justin Wiens and they have a daughter, Elizabeth Anne Wiens born July 3, 2017, in Winnipeg, Manitoba.
G10: Lynda Dianne Shiels 1960 & Conway Raymond Pauls
I was born Lynda Diane Shiels, the 7th and youngest child of Betty & George Shiels on April 25th, 1960. I am "the baby" of the family. I was brought home from the hospital in Melita to the farm just outside of Napinka, Manitoba. It was a very small home. I remember no running water, an outhouse, 3 bedrooms (a girl's room, boy's room and my parents room), kitchen, living room and a very small pantry. It was pretty close quarters for 9 people when I think back on it but they were good memories. When I was very small I was painfully shy except around my family, when asked to speak I would hide and if I did, I would stutter uncontrollably. I remember Mom getting me to sing the words I wanted to say so I could get it out and eventually, by the time I started school I had learned to speak without stuttering most of the time.
We lived on the farm until I was 5 and moved into a house in Napinka. I started school at Napinka Elementary and attended there until grade VI. The other kids in the family were very good about having to look after me and I was very close to my eldest sister Rosemarie, affectionately called "Mosie" because I couldn't pronounce the "R". She left home when she was 17 and at the time I didn't understand why. When I realized she wasn't coming home I was devastated. Mosie was like my mother to me (because she always had to look after me) and I had great separation anxiety. I could barely talk to her on the phone without crying. I remember that first summer she was gone and I went to stay with her in Langruth. I met her soon to be husband Bud (the same time she did I think), at a dance that she had taken me to. After coming home I still missed my Mosie terribly but latched onto big sister Patty. We have warm memories of when I was little and she was always a great big sister. I remember all of my brothers teasing me a lot, not so much playing with me but tormenting me until I cried. I remember Mom telling me that if I didn't cry, they wouldn't tease me anymore, so I didn't cry but got teased all the time anyway because of them trying to make me cry! It was fun anyway and they really helped develop my tenacious character. I remember my brothers being pretty generous too though, always buying treats for me and lord help anyone who was mean to me!
I was bused to Melita School in grade VI and attended Melita Collegiate until I graduated from high school in 1978. Melita was a big scary town to me at first. This was when I realized that we were "poor". It took quite awhile to adjust. This first year at Melita school taught me how rich I was in many other ways and I was thankful for that. After that first year of discovering my own identity. I got a job as a waitress at a local restaurant and worked part time while going to school for three years. I really liked school and excelled. I was pretty heavily involved in just about every aspect of the school – yearbook, student council every year, sports etc. I would have liked to go on to University but knew it was financially impossible and I wasn't really sure about what direction I wanted my life to go in. The only thing I did know was I was in love with a great guy. Conway Pauls entered my life a few months before graduation. He was a University student and was a drummer in a band. Dad was a little apprehensive at the first site of him but after getting to know him, loved him as I did. My parents were very supportive of our relationship. We became very close and when he left the area in the summer, I followed him to Toronto. I returned in the fall only to find no work locally or even as far as Brandon. Conway had moved on to Thunder Bay and since I couldn't find work in Manitoba, I decided to leave home and look in Thunder Bay with him. To my surprise when he came home to get me, he presented me with an engagement ring, which I happily accepted and my parents were thrilled. I landed a full time job at Zellers Department Store. I pondered what I wanted to do with my life while working. Conway convinced me to apply to Herzing College in Winnipeg to become a Medical Transcription/Secretary. I was accepted and we moved to Winnipeg in 1979 so I could attend school not to mention being closer to mom and dad – I was pretty homesick. It was a very tough condensed academic course, but I completed it just before my father's death November 10th, 1979. Once again the family was devastated. At my mother's pleading, I attended my graduation ceremony two weeks later.
In December, 1979, I acquired a full time position as a stenographer at the Manitoba Clinic. In October, 1980 I quit my job and moved across the street to the Manitoba Cancer Foundation into an Interview clerk/receptionist position. After a few months in this position I moved into a job I loved, stenography. I always found it to be challenging and interesting to write people's histories and problems. It is almost like reading and writing a biography everyday.
After living together for 4 years, Conway and I decided we should get married and so we did September 5th, 1981. We had a good life together and we were blessed with our first child, a son, Conway Raymond Pauls Jr, born March 12th, 1982. Soon after, a second child, a daughter, Ashley Elizabeth was born December 13th, 1983. We had the perfect family and decided not to try to improve on perfection! I worked at the Cancer Foundation until 1985.
We decided we didn't want to raise our children in the big city and decided to move home to Napinka. Mom was very happy to have us home and she doted on her small grandchildren. We completely renovated Mom's home and we were all very very close, playing cards at night and going to bingo. I cherish those memories now, we had so much fun. It was nice for me that I could afford to stay at home with the children and be close to my mom. By 1988 mom had gone her own way but we still tried to remain close. By this time Conway Jr. was off to school and Ashley was chomping at the bit to go to school the next year although she was only four (I wasn't as good a playmate as her brother), so I took a part-time job, two days a week at a chiropractor's office just for something to do. I quite enjoyed running the little office but it started me thinking about staying in a small town with no opportunities again.
Conway and I had discussed moving away several times and so we decided to move to B.C.   Our dreams were realized in July 1991 when we packed up and moved to Campbell River, B.C. We bought a little trailer and made it our home for 3 years while we worked and saved to build a home which Conway designed and built in 1994. At first I worked at a private clinic for 6 months and then became employed by the hospital in Health Records Department as a stenographer which I loved. I have worked in all facets of the hospital to date, x-ray, the lab, health records etc.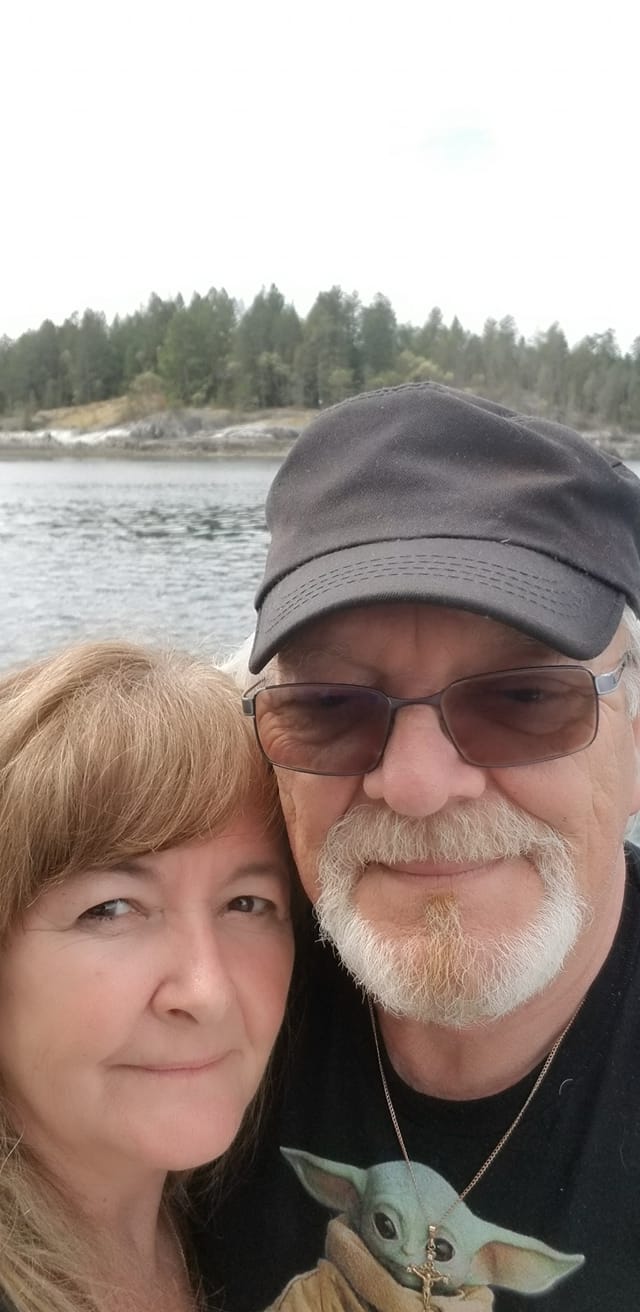 Since moving to B.C. our family has prospered and we have been able to do extensive traveling with our children to Mexico, Washington/Oregon coast, California, Florida and the Caribbean. Even when they were teens, they still wanted to go on holidays with mom and dad and we have given them really great memories of fun and laughter. We really are thankful to have been able to do this for them and ourselves and hopefully can continue this tradition with them after they have flown the nest. At the time of this writing Conway Jr. graduated from high school last year and is working at SuperStore and saving his money to go Vancouver Film School, which is his dream. He is a very talented, good natured, gentle person who I am sure could go far in his chosen career. Ashley has just graduated from high school this year and as yet is unsure of what she would like to do. She is an intelligent, creative, original, spirited, and kind person and I am sure her path will be an interesting one, (for all of us!). I am very proud of both of my children and my husband who also returned to University in an effort to get out of the construction trade. He received his teaching degree. He has been tutoring now for two years. Construction is still his first love, besides music which he has re-introduced himself to this last year with his own band. They play for fun and a portion of the profits are donated to the Children's Wish Foundation. Conway does a lot of charity work and community oriented activities. In my spare time I love to do any kind of craft and sometimes enter the craft fairs when I have a good stock pile building up. Dancing is my second love and I get the opportunity whenever Conway's band is playing. It is my wish to die on the dance floor. 
G11: Conway Raymond Pauls Jr 1982 & Lacey Thomas
Conway Raymond Pauls was born on March 12, 1982, in Winnipeg, Manitoba, to Lynda Diane Shiels, age 21, and Conway Pauls, age 35.
Conway married Lacey Thomas and they have a daughter Violet, born July 10, 2016 in Campbell River.
G11: Ashley Elizabeth Pauls 1983 & Dereck Newman
Ashley Elizabeth Pauls was born on December 13, 1983, in Winnipeg, Manitoba, to Lynda Diane Shiels, age 23, and Conway Pauls, age 36. She was the second child of Lynda & Conway.
Ashley married Dereck Newman and they have two children. Arya Elizabeth Newman was born on September 26, 2013, in Campbell River, British Columbia. Charlotte was born on April 23, 2016, in Campbell River, British Columbia.